Many used Monday's event as an opportunity to dust-off their spreadsheets—and get ahead of Apple rising share price.
In the DataWrapper chart below, toggle between Before and After to see the price changes. Not seeing the chart? Click here.
Below: My full list of Apple price targets, as accurate and up-to-date* as I can make it. Corrections appreciated.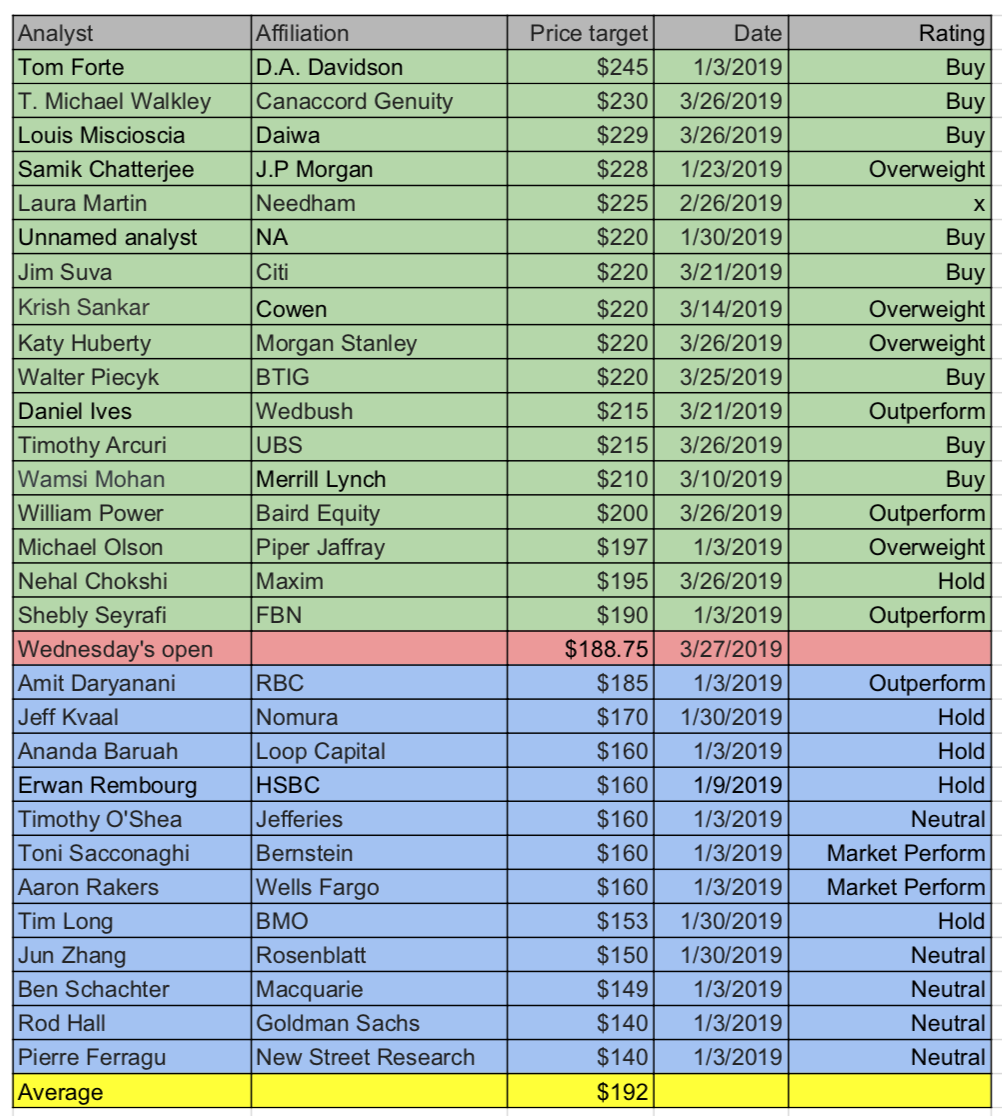 Click to enlarge. *I rely on TipRanks ($) for the estimates of an analyst who shall remain nameless (long story).
My take: Pretty ballsy move for Goldman Sachs' Rod Hall to reiterate his Street-low $140 price target the day Apple unveiled its Goldman Sachs platinum credit card. No word from Ferragu, still tied for Street-low.