Who says Apple isn't getting a bang for its buck?
From Business Insider's Apple is now one of the biggest investors in research and development and critics are wondering what it's getting for its money ($):
Apple has been massively ramping up its spending on research and development in recent years.
It now spends nearly $15 billion a year, giving it one of the biggest corporate R&D budgets in the world.
Analysts and investors have begun to question that spending, because the company seems to have gotten little payoff from it so far.
Despite all the money Apple has thrown at research and development, "we've seen minimal fruits of that labor," said Dan Ives, a financial analyst who covers the company for Wedbush.
My take: Where to begin? First of all, Apple hasn't stopped shipping new stuff. See Business Insider's "notable product launch" chart below, which skips Apple's AirPods (late 2016, between Apple Music and ARKit) and assumes there are zero new products in the pipeline.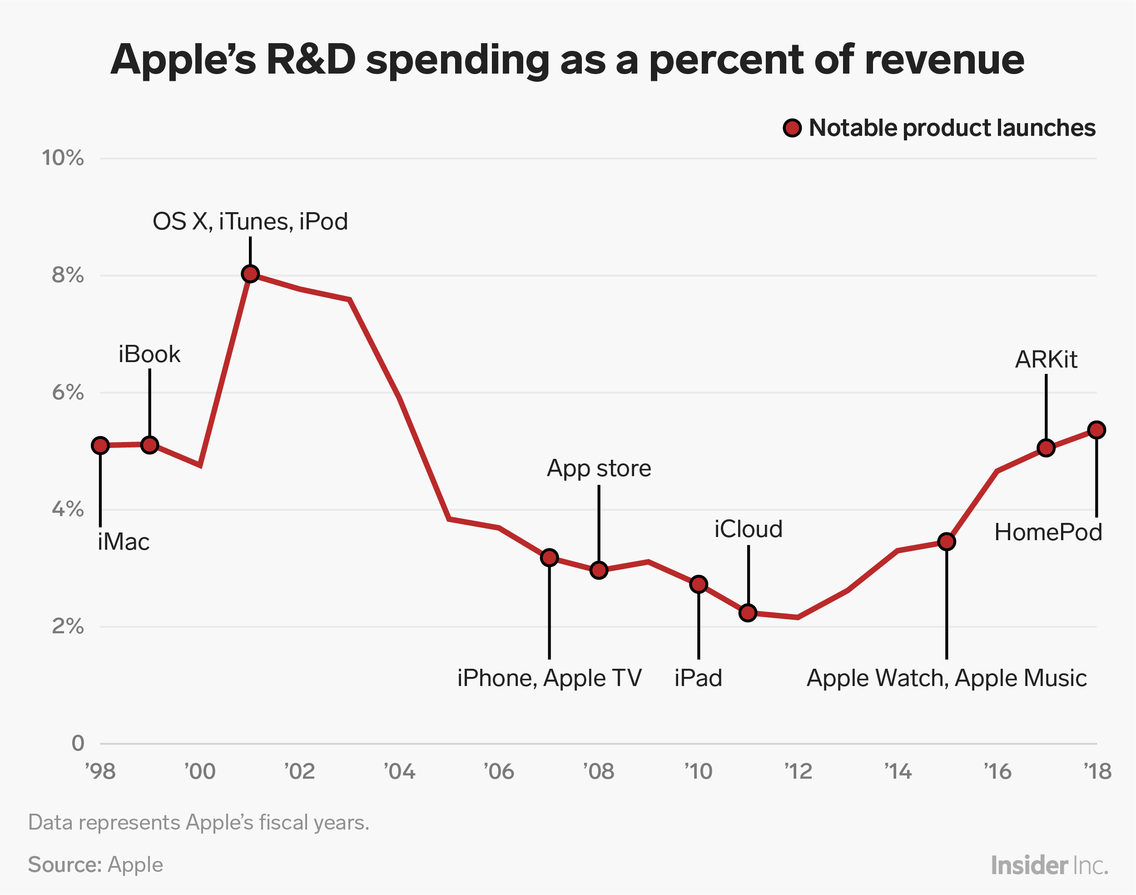 Second, compared with its peers, Apple's R&D budget is actually rather modest. Its fiscal 2017 budget (listed as 2018 in the charts below) was roughly half of Amazon's. Moreover, as a percentage of revenue it was smaller than all but Hon Hai's.
Want to see the proof?
Using Business Insider's own source—Strategy&'s The 2018 Global Innovation 1000 study—I've tracked the R&D expenditures of the biggest tech spenders over the past seven years. The first chart shows dollar spending. The second shows spending as a percentage of revenue.
Not seeing the first chart? Try here.
Not seeing the second chart? Try here.
In the last year shown, Apple spent 5.1% of its revenue on R&D while Nokia spent 21.2%. Who's not getting a bang for their buck?
Finally, the full version of the bubble chart I used for my featured image.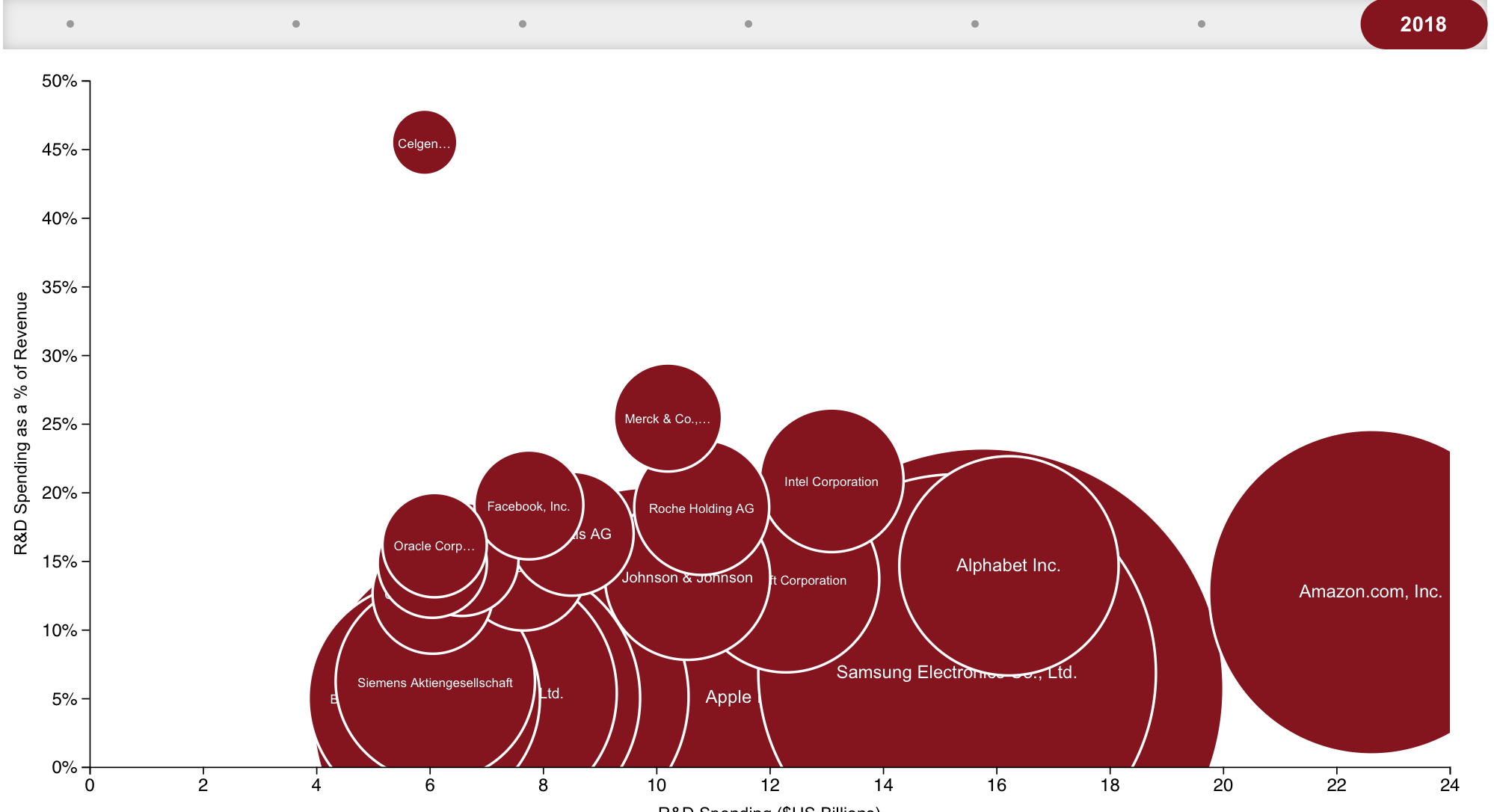 Click to enlarge. Go to Strategy& for an interactive version.