Apple files a silly suit in the Norwegian patent office.
From Cult of Mac: Apple in dispute with political party over 'confusing' logo: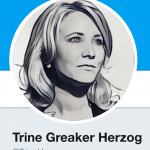 A political party in Norway has an apple logo. It is bright red, topped with a brown stem and green leaf and frames a large letter F for Fremskrittspariet or Progress Party.
It has been the party logo for 30 years. However, recent tweaks to the design caught the eye of Apple Inc., prompting the tech giant to file a formal complaint with the Norwegian Patent Office.
"The objection is based on the fact that the registered mark is likely to be confused with our client's previously registered rights," Apple attorney Trine Greaker Herzog wrote in a letter dated Feb. 28 to the patent office...
Fredrik Färber, the party's secretary general, told Norway's VG the public shouldn't be confused by the logos. Apple sells computers and mobile devices while Fremskrittspariet drafts policies for government.
My take: Really, Apple? As the English sporting writer R.S. Surtees put it: "There are three sorts of lawyers—able, unable and lamentable."