"The death cross is a chart pattern indicating the potential for a major selloff." — Investopedia
Apple's short-term moving average just crossed its long-term moving average.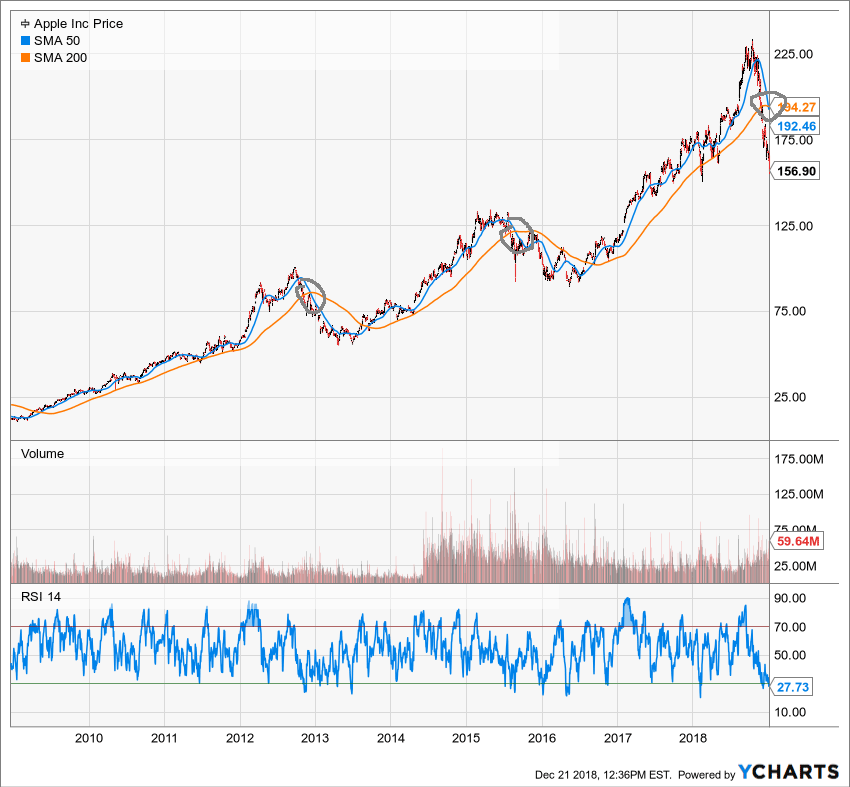 Click to enlarge.
Cue the video:
Apple is about to enter a death cross, and it could foreshadow trouble from CNBC.
My take: I don't know much about technical analysis, but I'm wearing garlic, just in case.