The analysts covering Apple can't cut their price targets fast enough.


Click to enlarge. Source: TipRanks.
Below: My spreadsheet of Apple price targets, as accurate and up-to-date* as I can make it. Corrections appreciated.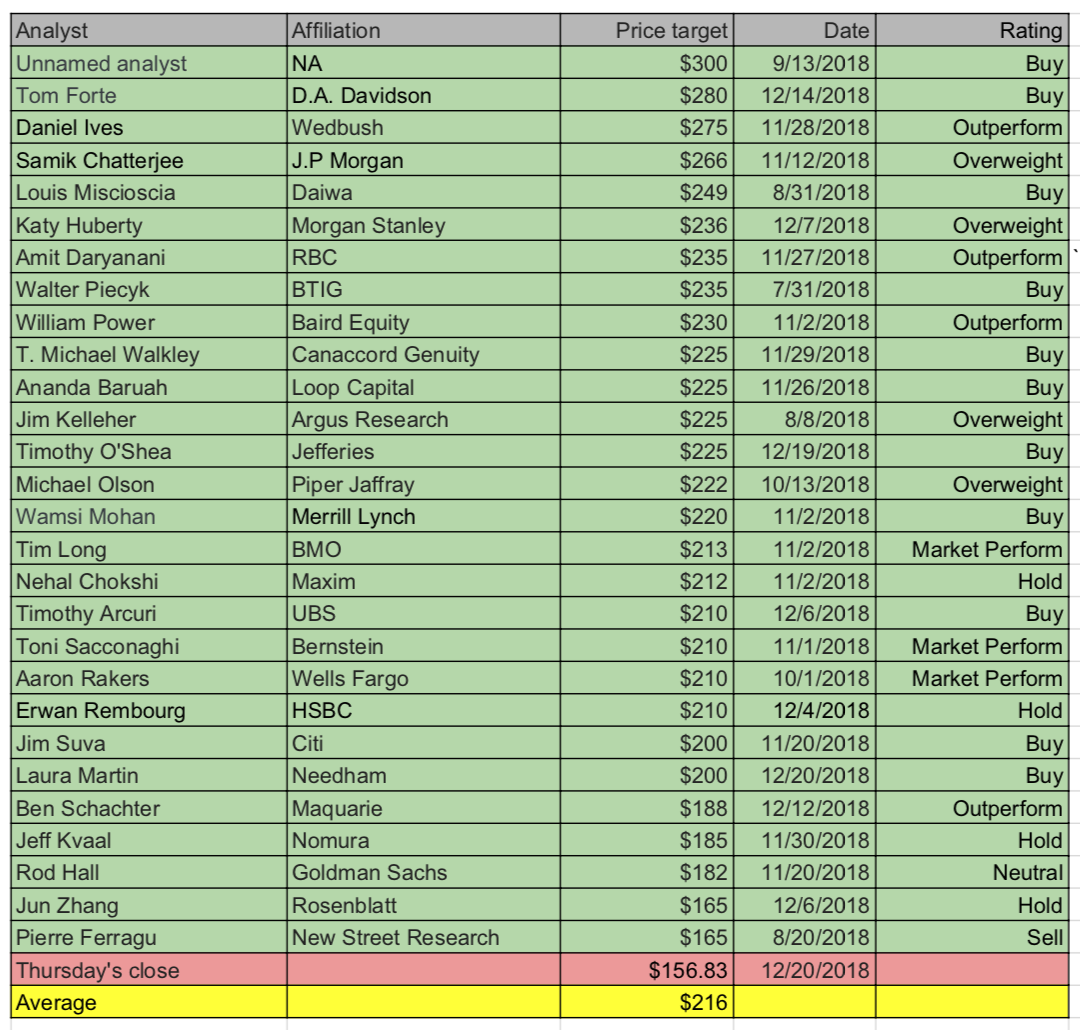 Click to enlarge. I rely on *TipRanks ($) for the estimates of an analyst who shall remain nameless (long story).
My take: I've never seen the company's share price fall as far below the even the most bearish target.