We asked Siri, Google Assistant, Alexa, and Cortana 800 questions each. This time, Google Assistant was able to answer 86% of them correctly vs. Siri at 79%, Alexa at 61%, and Cortana at 52%...
Over a 15-month period, Google Assistant improved by 11 percentage points, Siri 13 points, and Cortana only 3 points in terms of questions answered correctly. We do not have historical data on the Alexa app. We're impressed with the speed at which the technology is advancing. Many of the issues we had just last year have been erased by improvements to natural language processing and inter-device connectivity.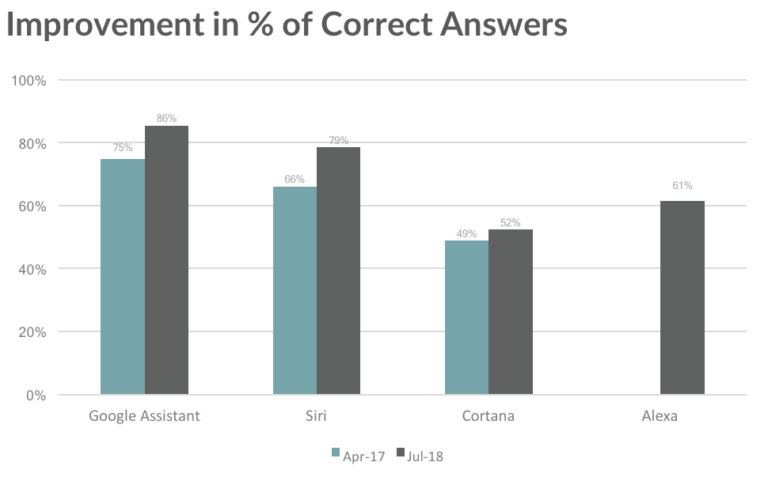 My take: Really? Siri on my iPhone seems dumber to me. Maybe my expectations are too high, but I feel like I'm eating the dog food.