Apple's share price Monday tracked the Dow, not the social media stocks.
We haven't heard the end of the Facebook/Cambridge Analytica story, but at the start of this trading week it was better to be the business of selling internet devices to customers than selling customers to internet advertisers.
Whether Apple's relatively high standards of privacy, security and control will draw more customers to its walled gardens remains to be seen.
Below: Percentage changes, Friday to Monday.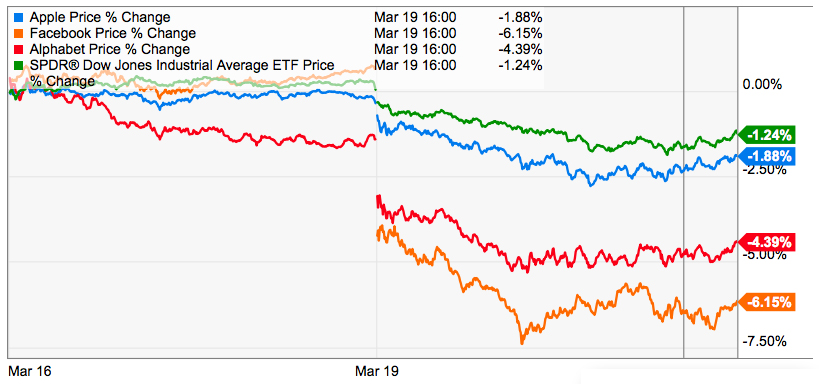 Click to enlarge. 
My take: As they say, if the product is free, you are the product.