The grand unveiling of Apple's 10th anniversary iPhone 

is expected 

in a few weeks. Press invitations could arrive any day now. 

The screen grab above is from the latest drone flyover, posted Thursday by Matthew Roberts (see below). When completed, the Steve Jobs Theater is supposed to look like this artist's rendition: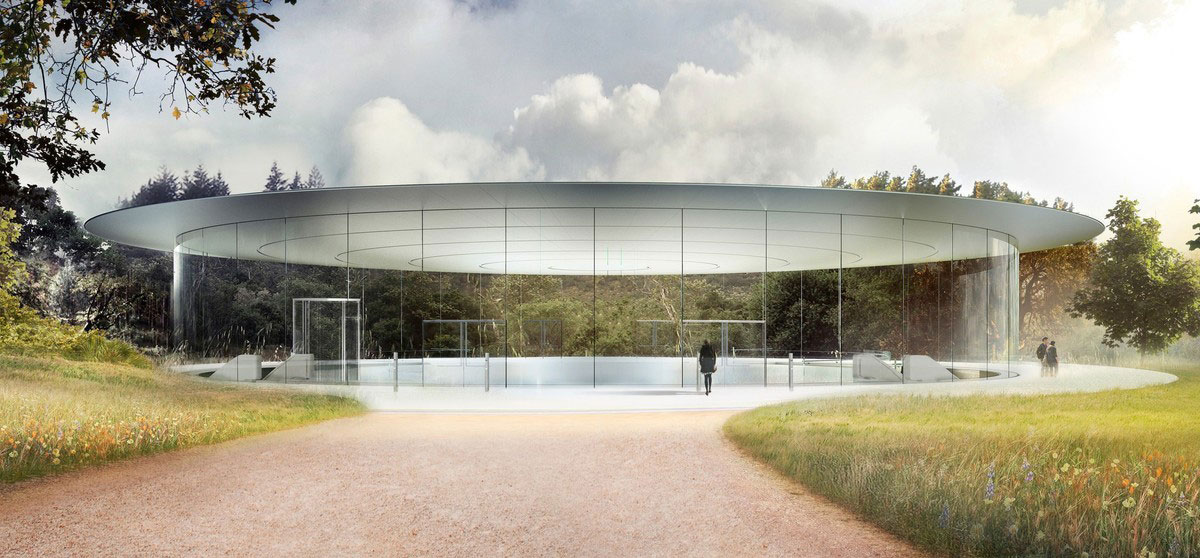 Best guess for the Special Event's time and place? I take my cue from iMore's well-informed Rene Ritchie. From his iPhone 8 event preview:
Since the iPhone 5, Apple has announced every new iPhone during a special event held the first or second Tuesday or Wednesday of September.
iPhone 5 event: September 12, 2012
iPhone 5s event: September 10, 2013
iPhone 6 event: September 9, 2014
iPhone 6s event: September 9, 2015
iPhone 7 event: September 7, 2016
Last year's iPhone 7 Event was held at the Bill Graham Civic Auditorium in San Francisco. It's a cavernous venue fully capable of holding both the people and demo areas Apple needs to properly show off its fall product line.
This year, though, Apple is moving into its remarkable new campus, Apple Park, complete with the Steve Jobs Theater. If the new on-campus venue is ready, what better place to show off the new iPhone... and more?
Below: Thursday's drone video.