Apple, as usual, is taking more than its share.
The data are from Slice Intelligence, which extracts marketable information from customer receipts—in this case, the receipts of 46,703 U.S. online shoppers who bought Apple Watches and other wearables between Nov. 1 and Nov. 28.
For a more readable version of the bar graph, click the image below.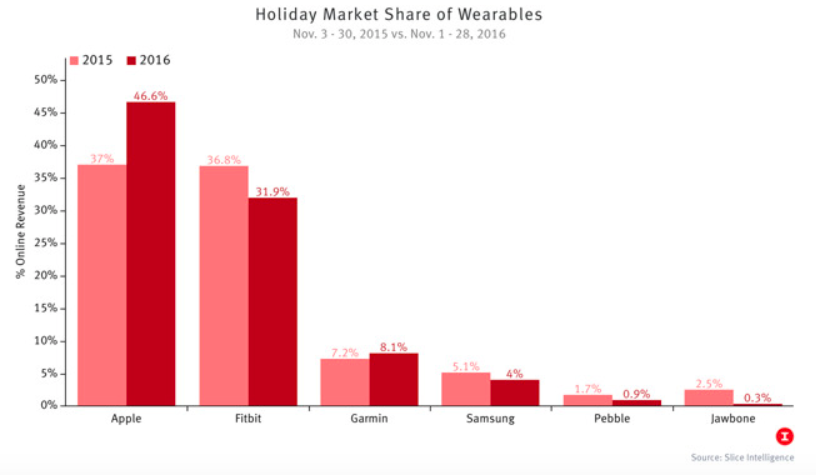 Not seeing the graphic? Try the website. 
See also: