Second-guessing Jony Ive.
As I've said before, Apple is just crazy enough to ship the next iPhone without a standard 3.5mm audio jack.
But it would pay a price in sales and customer sat. For a taste of what that might be like, here's an excerpt from SomeOfUs' save the jack petition, with 300,715 signatures and counting: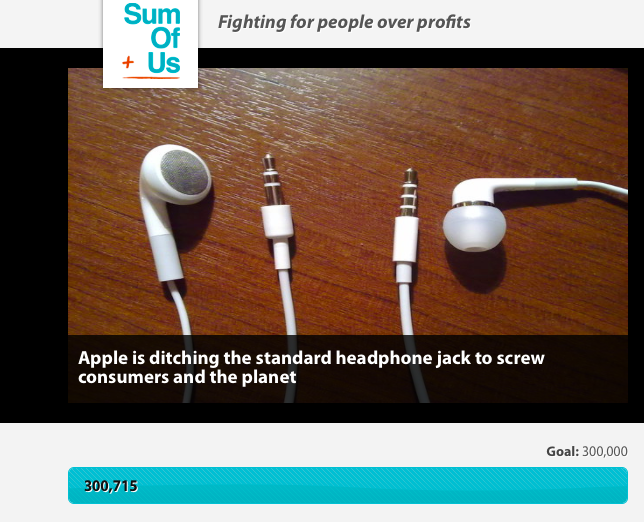 Apple is about to rip off every one of its customers. Again.
Not only will this force iPhone users to dole out additional cash to replace their hi-fi headphones, it will singlehandedly create mountains of electronic waste.
This is right out of the Apple corporate playbook. A few years ago it swapped out the original iPod-dock connector with a new one, making countless cords, cables and chargers obsolete.
Apple plays up its green credentials, but the truth is that Apple only invested in renewable energy, and began phasing out toxic chemicals when public pressure became too strong to ignore. People power did it before, and we can do it again.
To see the full petition, click here.