The stock on Thursday hit a new 52 week low.
Apple got hammered again last week, closing down 2.4% compared with -0.6% for the S&P 500 and -0.4% for the NASDAQ.
In his Apple Investor Weekly, Forbes contributor Chuck Jones points to Apple's Relative Strength Index (RSI in the StockChart), as evidence that the stock is increasingly  oversold.
Detail from the RSI chart: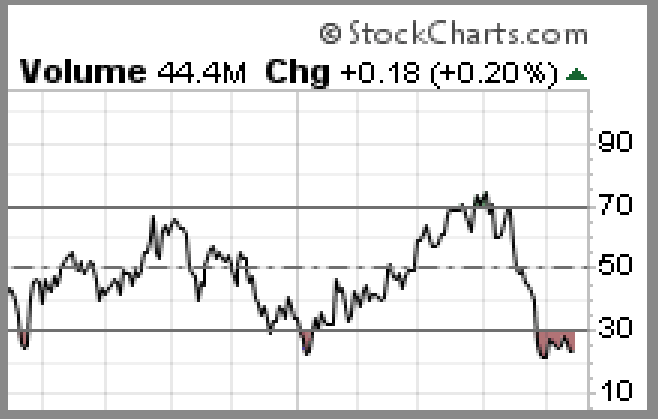 Pro tip: Read Jones' post using the print feature to avoid Forbes' irritating eight-page format.