New research claims that one in four smartphones sold in China during October 2022 was an iPhone, with the iPhone 14 Pro Max being the country's best-selling device.
It was only in 2019 that Tim Cook warned of low iPhone sales in China. Since then, however, the iPhone has continually risen, Apple has at times been China's largest smartphone brand, and over half of all phones in the 2022 6:18 festival were iPhones.
Now Counterpoint Research estimates that Apple has reached its highest ever monthly market share in China. The month is October 2022, the latest for which complete figures are available, and that's significant because it's also the first month that the iPhone 14 range was on sale.
Counterpoint says that Apple has taken Huawei's share of the premium market, and also that its month on month sales have increased while all others have fallen.
Cue the full chart (click to enlarge):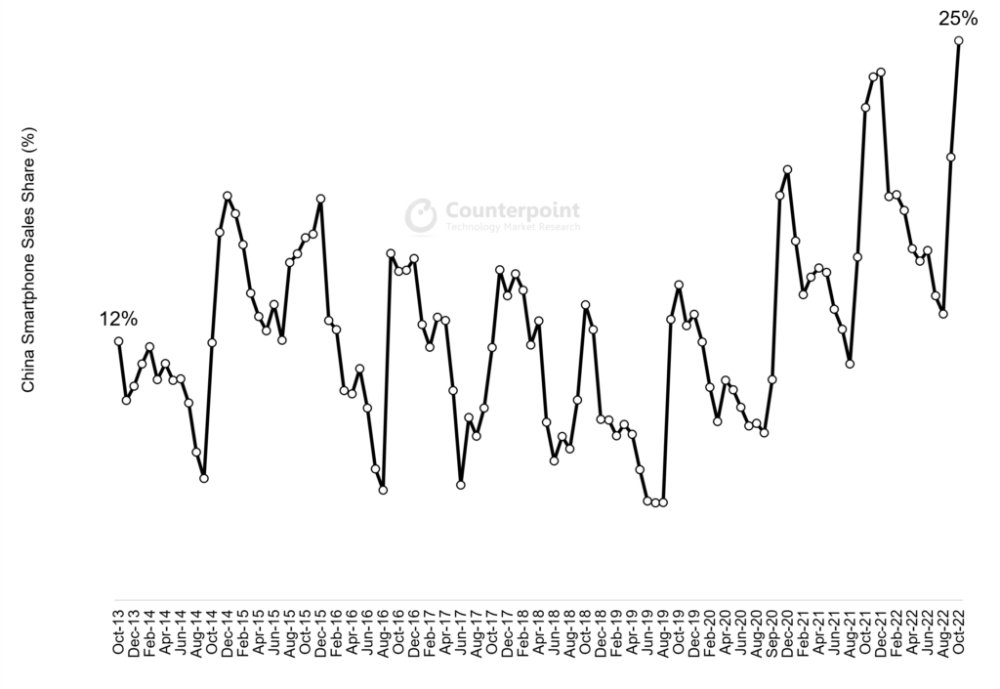 My take: Since October, we've had nearly nonstop iPhone-in-China doomsaying.