"Apple's streaming content catalog is small but it's packed with quality and exclusivity."
From Christopher Hamilton's "Why Apple TV+'s 40% Subscription Price Hike Is Entirely Justified | Charts" ($) posted Monday by The Wrap:
Demand for shows on Apple TV+ more than doubled from January 2021 to September 2022, according to Parrot Analytics' data, which takes into account consumer research, streaming, downloads and social media, among other engagement...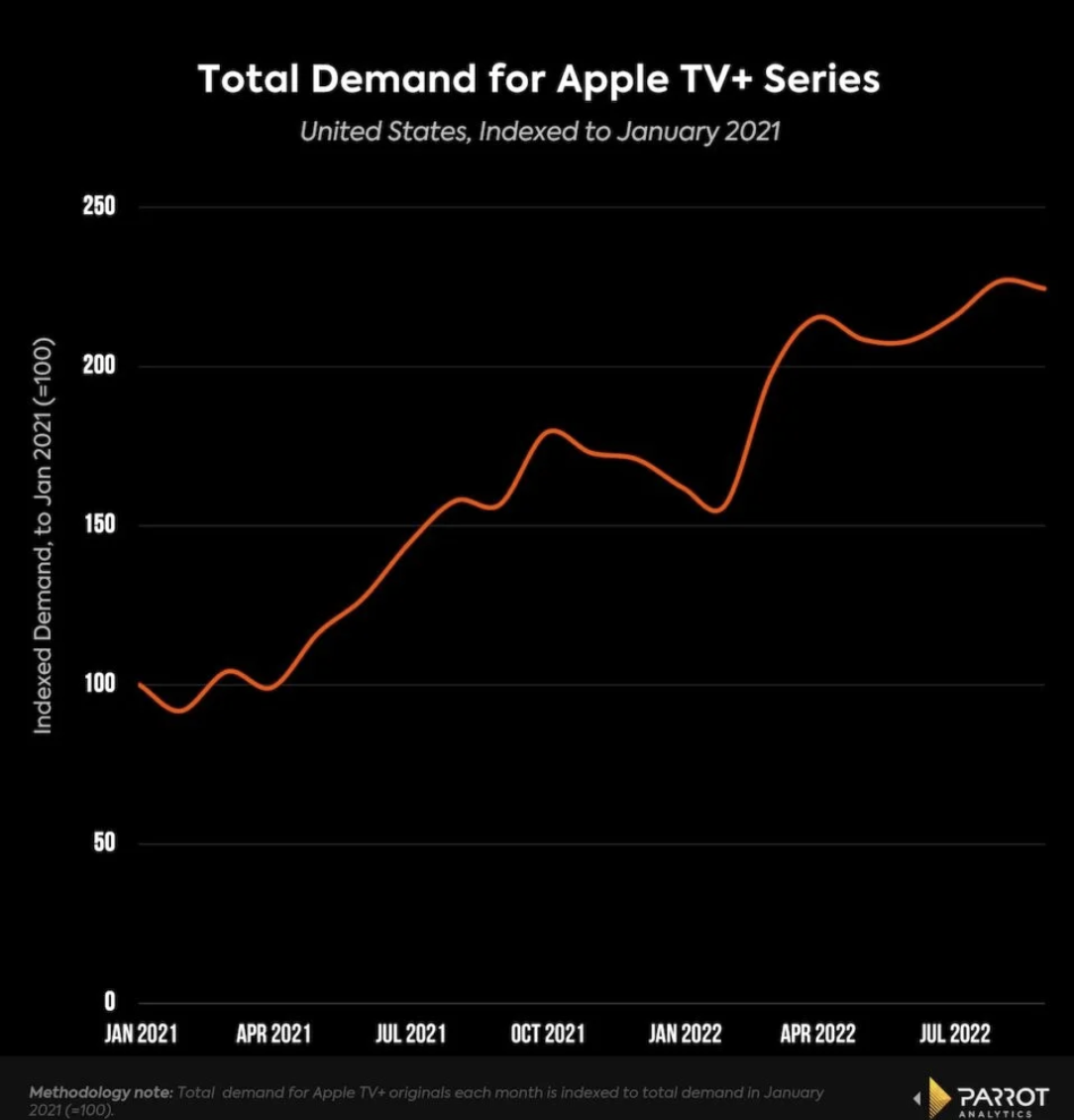 Apple TV+ has managed this growth not by recklessly pouring money into ballooning the amount of content but by making smart content investments that have resulted in a library of high-quality programming that has won critical acclaim...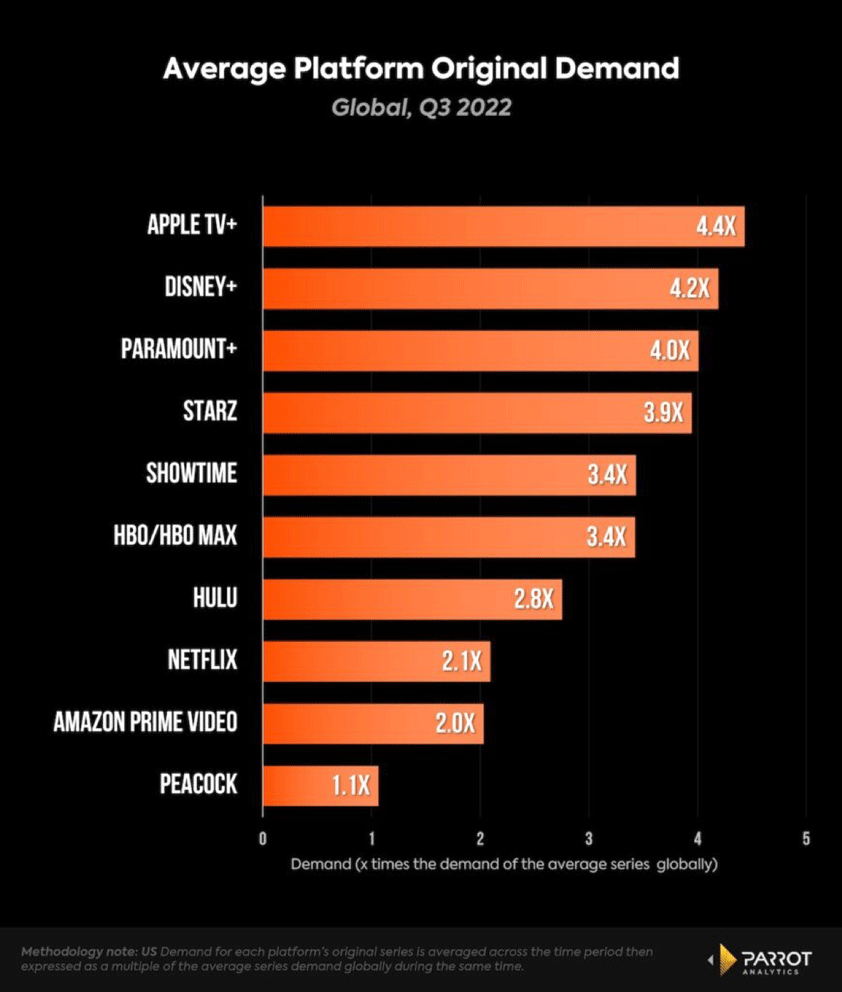 Let's assume that 8.0 times is the level of demand that quantifies a show as a hit (less than 3% of shows reach this level of demand)... All of the 10 most in-demand Apple TV+ original series for the quarter comfortably surpass this 8.0 times threshold.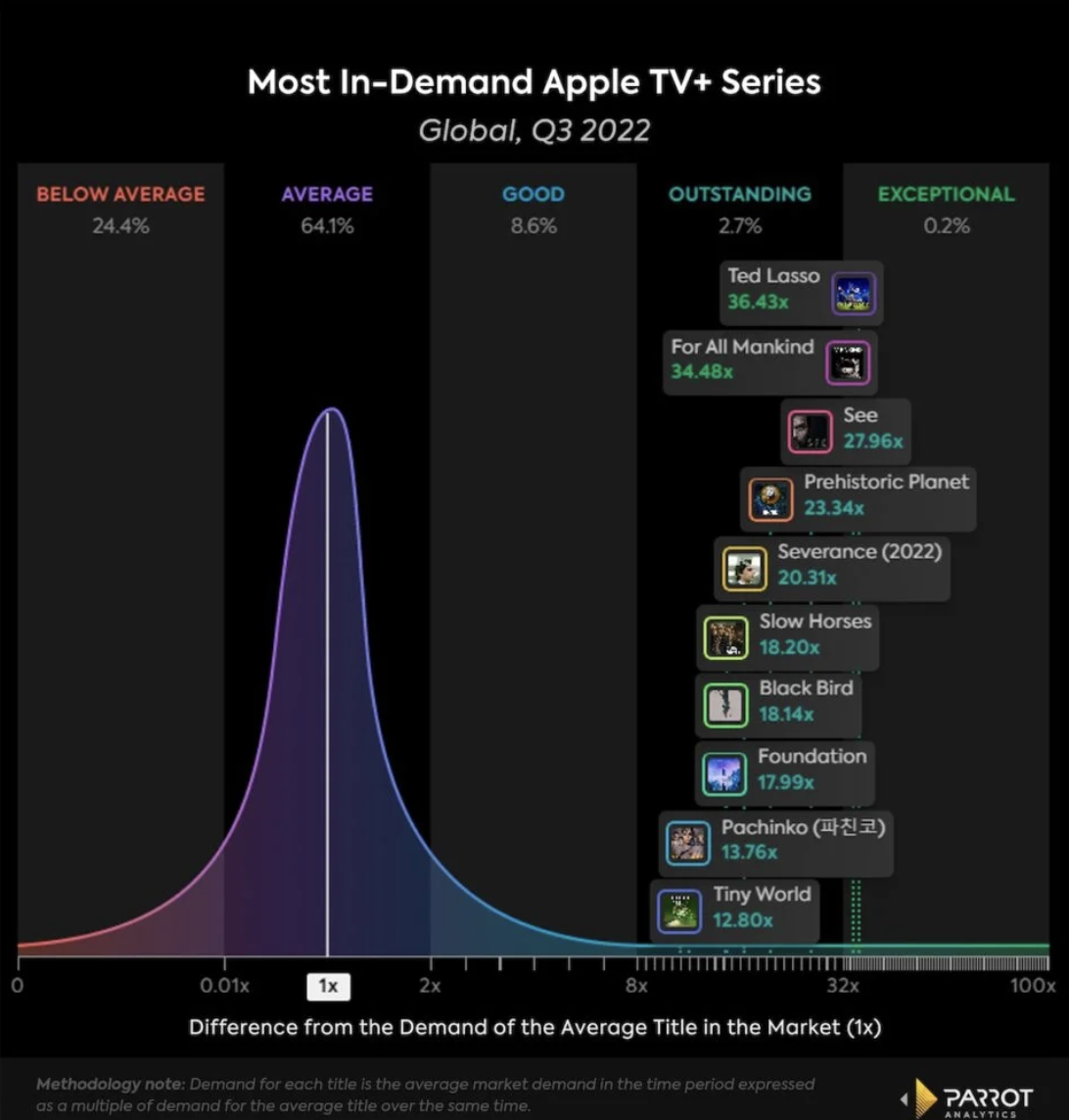 My take: That last chart is confusing (what's with the conflicting color codes?) but worth parsing. The average TV show -- in my experience -- is almost unwatchable. What this graphic tells me is that compared with the mean, Apple's offerings are off the charts.