31% own one, 16% plan to buy one.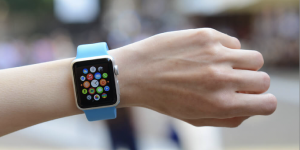 From Piper Sandler's Taking Stock With Teens, Fall 2022 edition. which landed on my desktop Tuesday:
87% of all teens own an iPhone, while 88% expect to purchase an iPhone as their next phone, and 31% own an Apple Watch.
My take: In its 21st year, this comprehensive survey continues to oversample North America's well-heeled suburbs. It's best for capturing trends.