Prices for much older models like the 8, 11 and XR series have gone down by about 22%.
From Glenn Cardoza's "Apple Refurbished ASPs Witnessing a Shift in US Due to 5G" posted Thursday by Counterpoint Research:
Apple's iPhone 14 series launch on September 7 has made a big impact on the markets for new smartphones globally. We are seeing a high demand for the Pro models in particular. The secondary markets have also been impacted, with older iPhone models losing some value.
According to Counterpoint's Refurbished Smartphone Tracker, Apple is the leader in refurbished smartphones globally and in the US. The older iPhone models like the 8, X and 11 series make up the majority in the US secondary market...
The refurbished smartphone pricing situation for Apple pre-launch was quite good. 4G devices still held on to their values even as 5G had become prominent across the country. The 11, XR and 8 series were still among the top sellers in H1 2022, retaining a high ASP. 12 and 13 series refurbished iPhones' supply had also been quite low due to low churn.
With the iPhone 14 series launch, the prices for much older models like the 8, 11 and XR series have gone down by about 22%. As these models make up most of the refurbished smartphones, the overall ASP for iPhones in the US secondary market is bound to either stay flattish or go down in the coming months. Q4 2022 will be a deciding factor in this case.
Cue the cute graphic: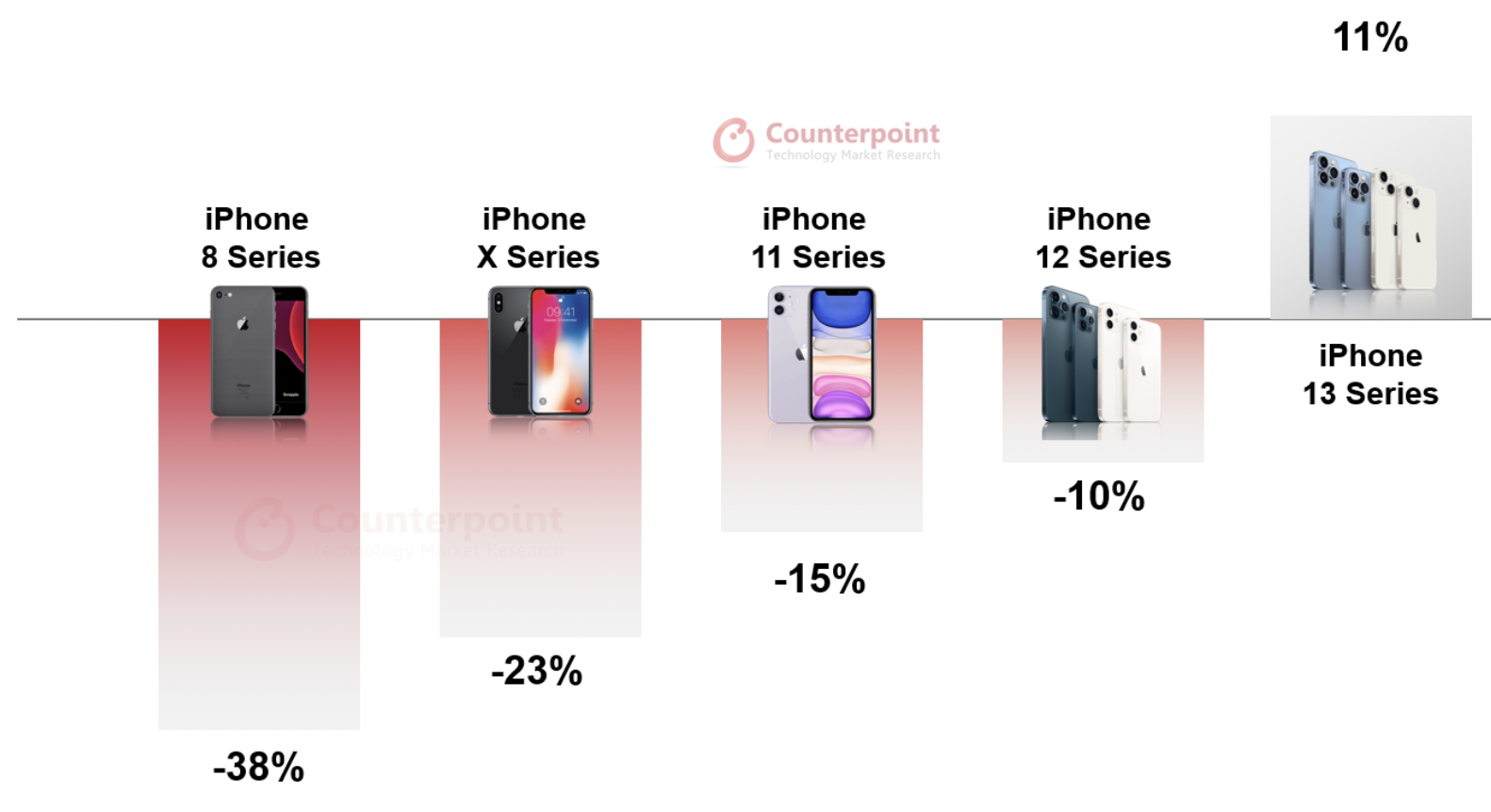 My take: Suddenly, a refurbished iPhone 13 looks like a better deal.