Friend-of-the-blog John Butt writes from Wellington, NZ:
I have said a few times that APPL price in USD is only a partial story, shareholders include large international Indexes and Funds, especially from UK and Australia.  I have noticed that our New Zealand dollar value has been quite static over the last few weeks so produced this to understand it better...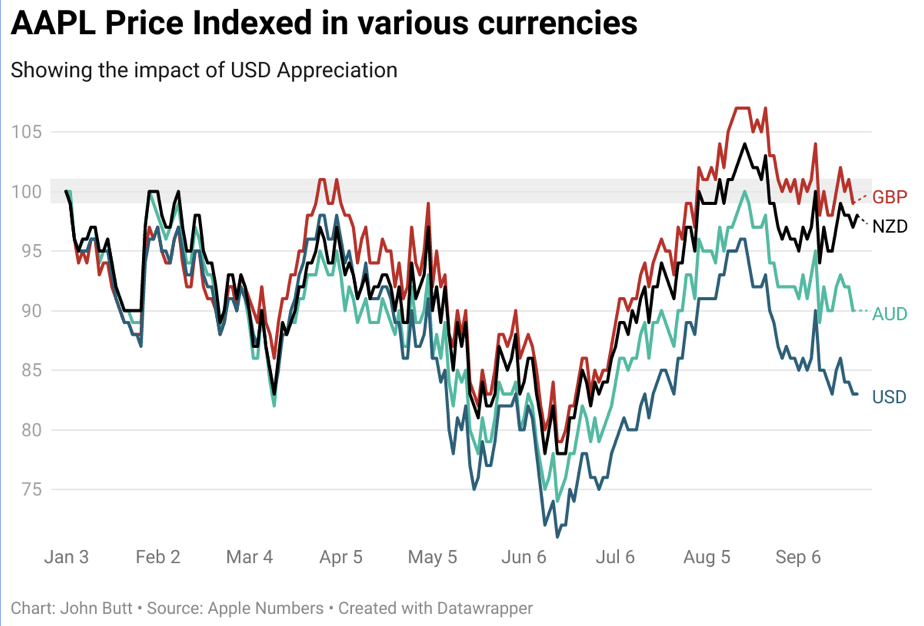 As you can see, for the UK, the current price is about what it was on Jan 3rd.  While the USD price is down under 85%.  Some may be selling at the top -- we sold some.
My take: Eye-opening fever chart. I hadn't realized how different Apple's share price looks on the other side of the world.