"Far out" could refer to the event literally being far in the future: Apple announced the launch two weeks before it's set to take place, which is more notice than the company has given in the Covid era. Of late, Apple has announced launches only about one week in advance.
There's also the space motif, which builds on a theme in iOS 16. One of the main new wallpaper sets for the update lock screen is the Astronomy option. It includes two views of Earth, two of the moon and one of the solar system. If you slowly swipe through the different views, you get a cool virtual look at space and stars. This wouldn't be the first time that an Apple invite's theme is as simple as a reference to wallpapers on a new device...
But I do think a more significant meaning is possible. For one, the space theme could be a reference to satellites. I first reported over a year ago that Apple is planning to add significant satellite capabilities to its devices, including an emergency texting feature and a mechanism for reporting major incidents in places without cellular service...
That's a step up from the current iPhone and Apple Watch feature for quickly calling emergency services and providing them with your location. The features also will give stand-alone satellite-based devices, such as the Garmin inReach, a run for their money...
T-Mobile US Inc. and Elon Musk's SpaceX, meanwhile, are making their own steps toward bringing satellite service to the masses. They announced plans last week to offer T-Mobile service through SpaceX's Starlink satellites starting next year. Customers on most T-Mobile plans would get the service for free.
It's not clear if Apple will indeed launch this kind of functionality on Sept. 7 or if the features are more far out (sorry). But GlobalStar Inc., the long-rumored partner for Apple's satellite push, has spent much of this year laying the groundwork for a major new initiative.
Another possibility is that Apple is hinting at enhanced photography capabilities or a feature that could rival Google's long-existing astrophotography mode. A new version of the iPhone's night mode, which first launched in 2019, could also be in the offing.
Another plausible theory is that the lit-up stars at night represent the upcoming "always on" mode, which will let the iPhone show new lock screen widgets—like weather info or upcoming appointments—while keeping the rest of the display off. It's not a stretch to say lit-up stars against an otherwise dark night could be teasing that.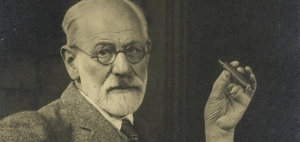 My take: "Sometimes a cigar is just a cigar." -- Attributed to Sigmund Freud
See also: Evercore's Amit Daryanani: What to expect at Apple's Sept. 7 event