Stock futures were slightly higher early on Wednesday as investors looked ahead to a key inflation report set to be released Wednesday...
Investors are awaiting the latest consumer price index report, which could confirm or dash hopes that rising prices have leveled off. Economists expect the report to show that inflation has cooled slightly, led by slipping oil prices.
"In terms of reactions, the market will initially get more excited by a downside core CPI surprise than an upside surprise, especially as it relates to risk appetite," Alan Ruskin of Deutsche Bank wrote in a Tuesday note. "A downside surprise plays to 'hopes' that an oil/food commodities peak, plus slower demand, will filter quickly into US inflation data."
Charts: Yahoo!Finance sees a bearish RSI. Max pain stays at $165 with the same call mountain at $170.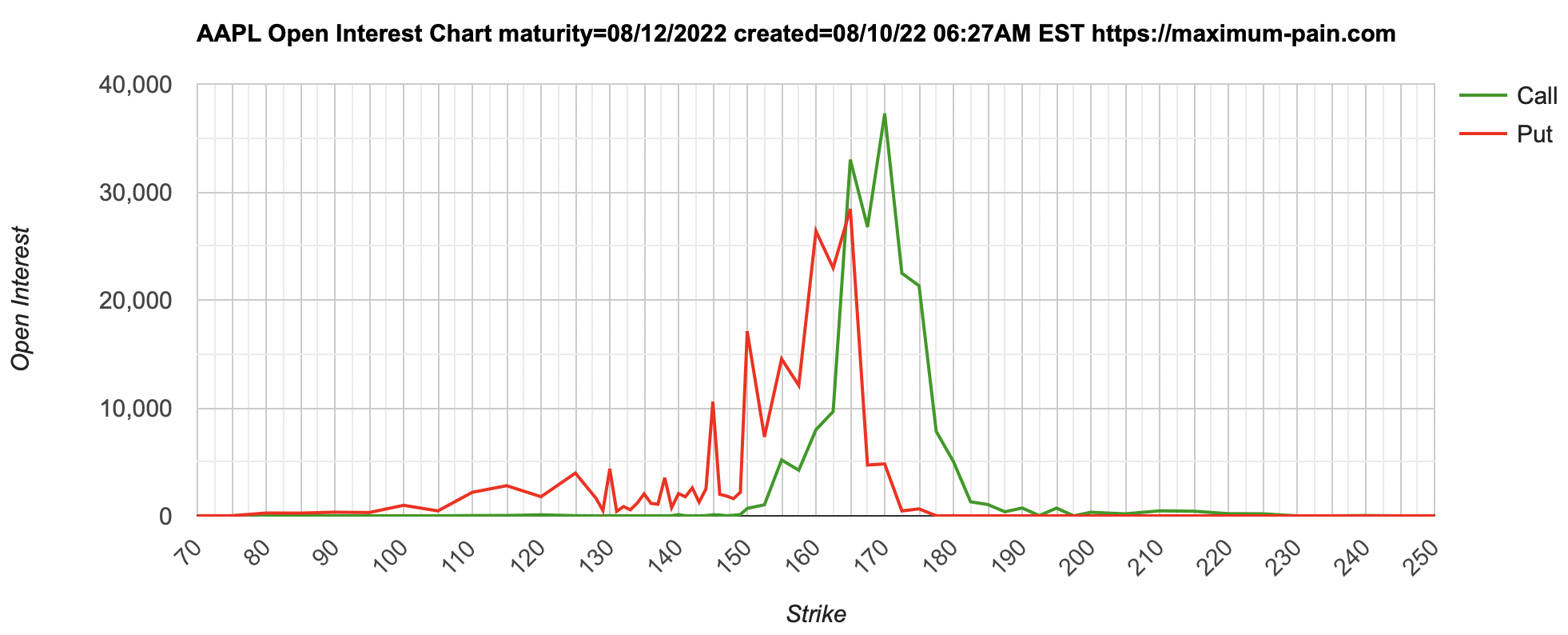 Update: Inflation Slowed in July. It's Still Historically High posted early Wednesday in Barron's.