Looking for the next big thing.
From "Analyzing Apple's growth strategy: The business moves hinting at the secretive $2T+ giant's strategic future" posted last month by CB Insights:
Although Apple is famously secretive, its acquisitions, partnerships, and investment activity provide a window into where it's headed next. The company has acquired more than 25 companies since 2018, from edge-based AI startup Xnor.ai to VR streaming platform NextVR. Apple has also committed $430B for new investments and 20,000 new jobs in the US over 5 years — in addition to further investments in Europe and India — across silicon engineering, AI, and 5G tech.
Using CB Insights data, we uncovered 4 of Apple's emerging strategic priorities highlighted by its recent acquisitions, investments, and partnerships. We then categorized companies by their business relationships with Apple across these priorities.
AR/VR
Digital health
Machine learning & AI
Semiconductors & advanced materials
Cue the full graphic (click to enlarge):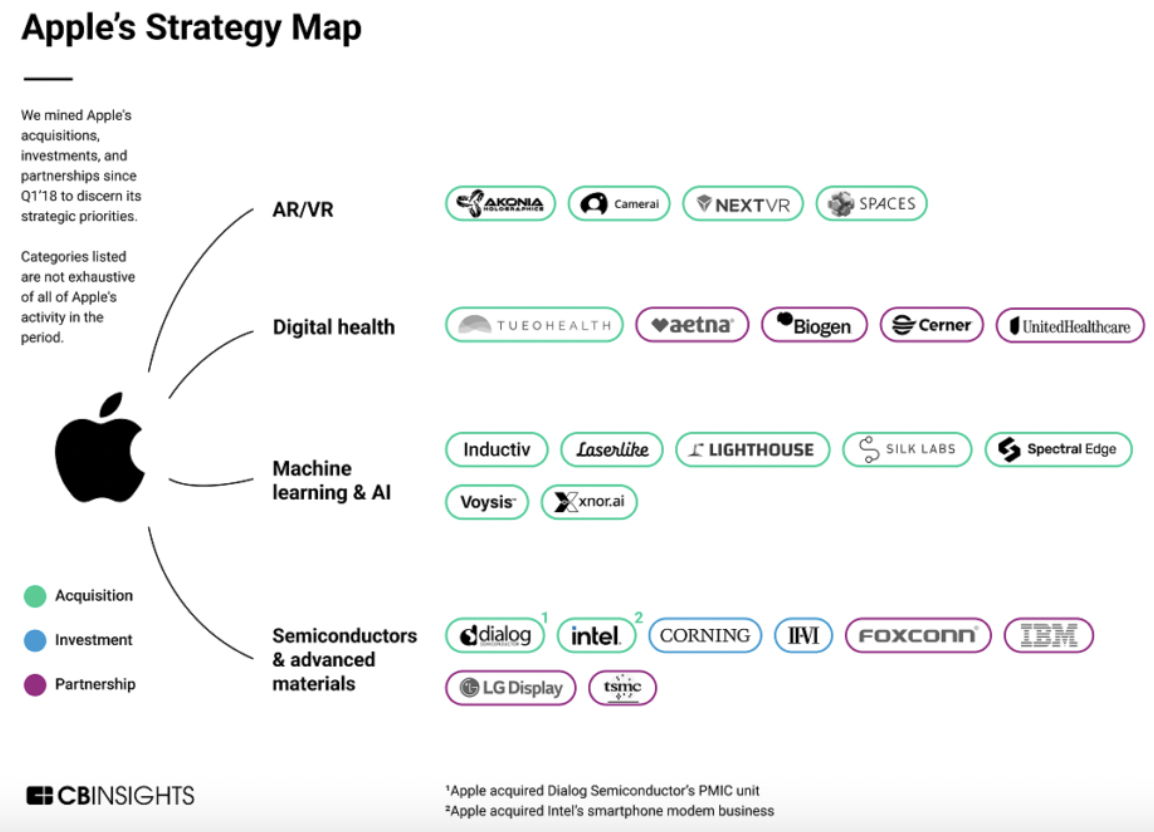 My take: This could be the start of something interesting. I'd love to see acquisition costs, head counts and size of patent portfolios.