Worldwide smartphone shipments fell 9% year on year in Q2 2022. Demand has started to wane following economic headwinds and regional uncertainty. Samsung took first place with a 21% market share as it strengthened its low-end A series supply. Apple came second with a 17% share as the iPhone 13 remained in high demand. Xiaomi, OPPO and vivo continued to struggle in China, suffering double-digit declines to take 14%, 10% and 9% market shares respectively.
Cue the bar graphs and spreadsheet: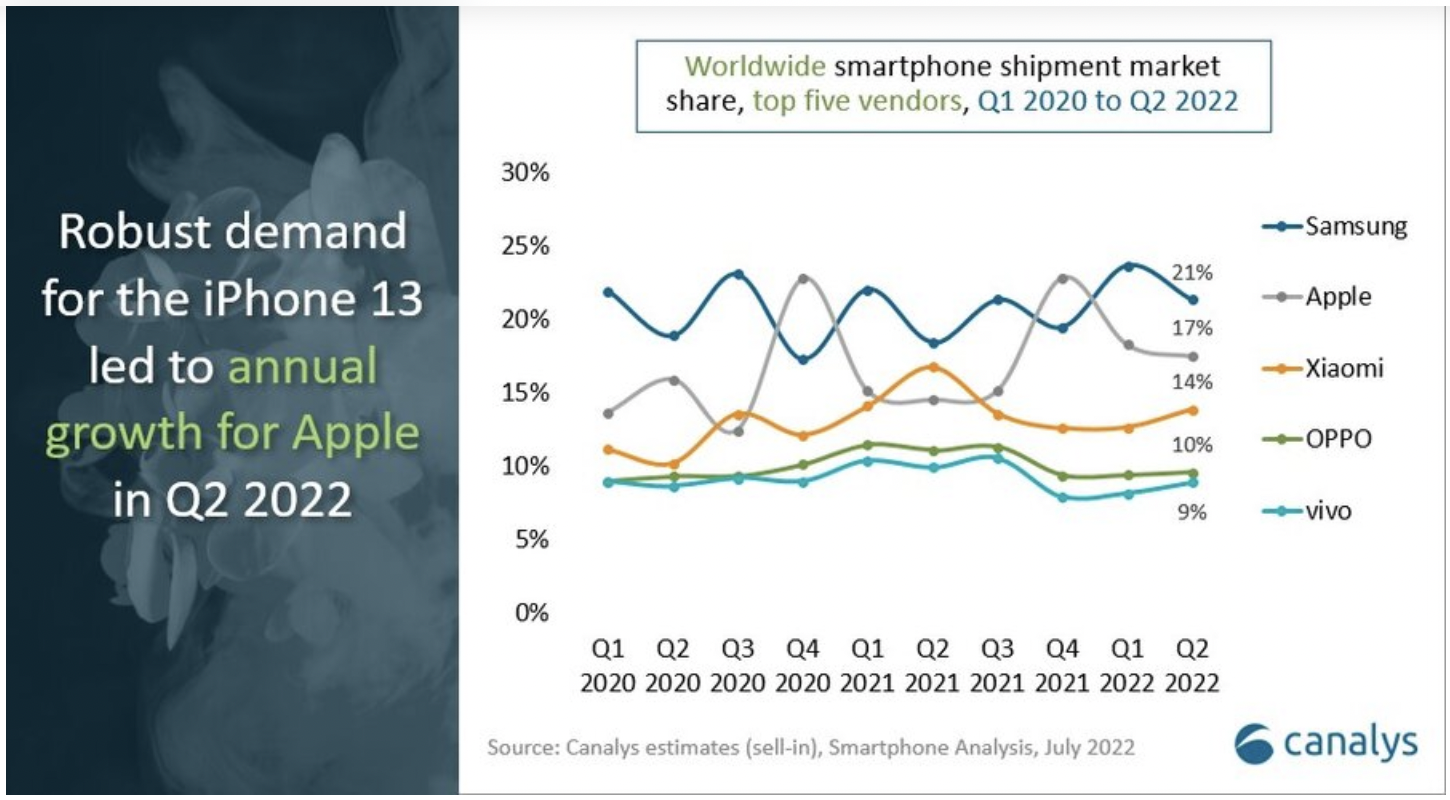 My take: June quarter numbers are all over the lot this year. I've seen Apple share estimates of 6.7%, 8.8% and now, 17%.
See also: Gartner and IDC's June Mac numbers raise eyebrows.