A place for Apple traders and investors to share their best ideas.
To get things rolling, here's Mark Mahaney, head of internet research at Evercore, talking broadly about the tech sector and the effect of a recession on share prices. Mahaney sees another 10% dip ahead, but suggests long-term investors may have an opportunity to buy Apple, Google and especially Amazon at a nice discount.
Below: Apple vs. the S&P 500 last week, normalized…Disclosure: Although I am now an Apple shareholder (see Why I bought a share of Apple, my first), I am in no position to give trading advice. Don't blame me if you drain your IRA doing something you read about here.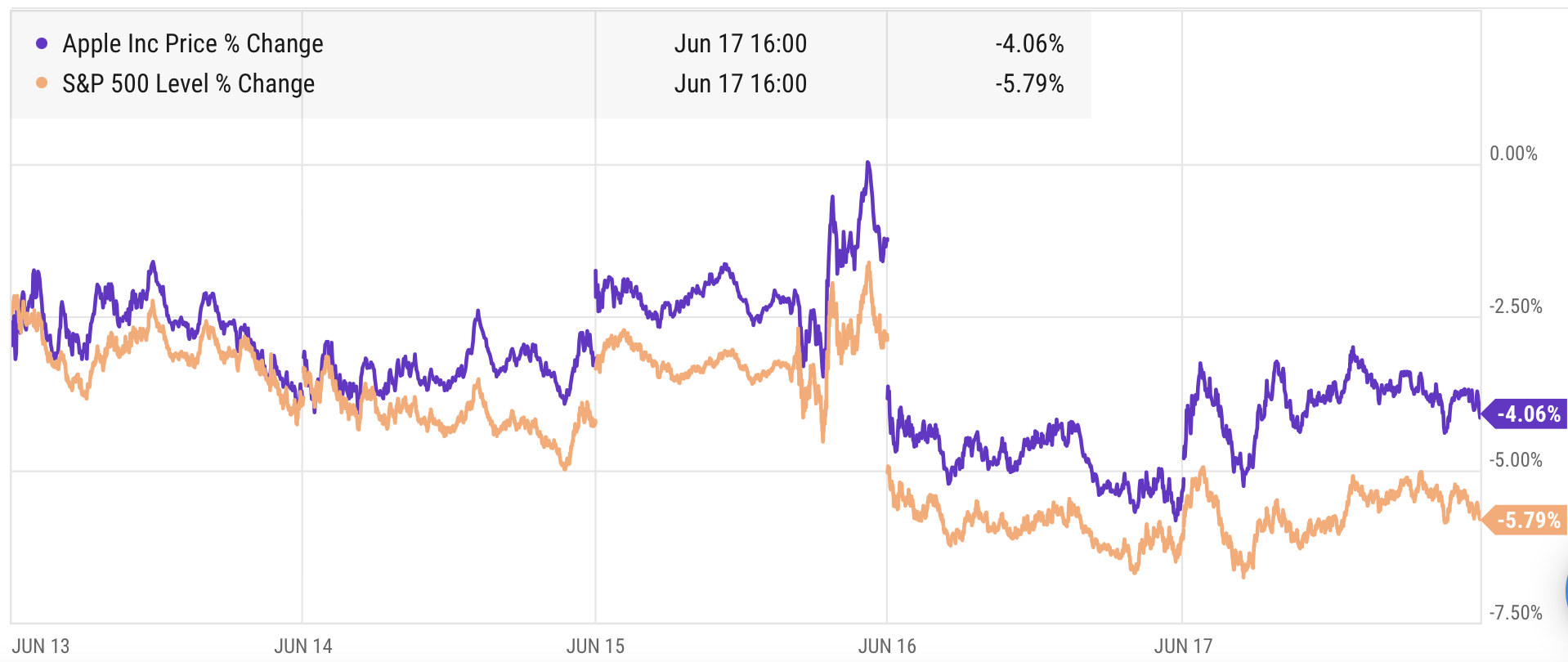 See also last week's trading strategies.