Michael Burry, the investor of "The Big Short" fame, placed a bet against Apple and loaded up on other stocks last quarter, a Securities and Exchange Commission filing revealed on Monday.
Burry's Scion Asset Management held bearish put options against 206,000 Apple shares as of March 31. The iPhone maker's stock price has roughly quadrupled since the start of 2019, but has slumped by 16% this quarter alone.
My take: Barry's SEC Form 16F (below) shows he paid nearly $36 million for those 206,000 puts. No information on strike prices or when in the quarter he bought them.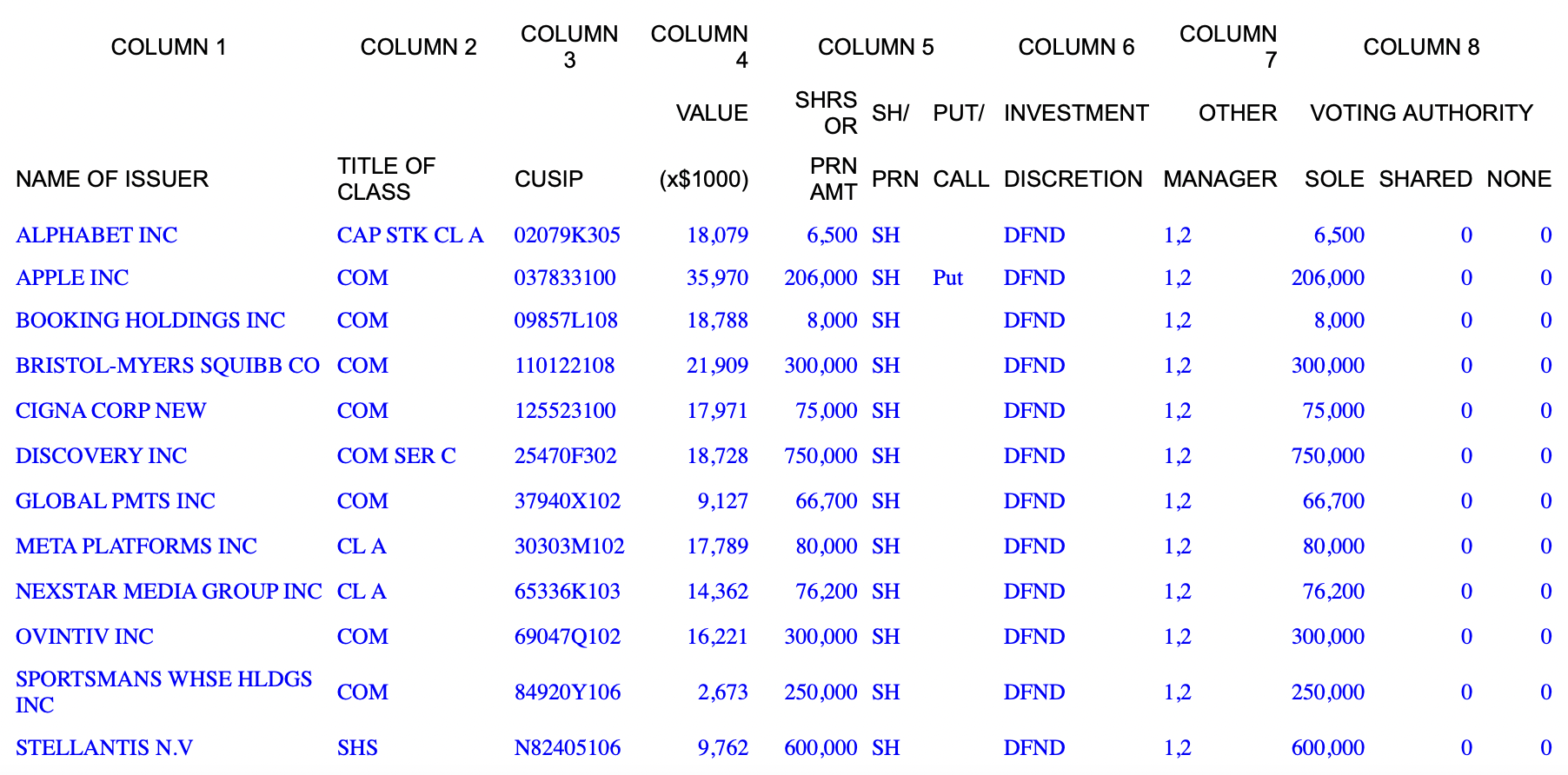 Click to enlarge.