From "PC and tablet market stays strong with 118 million units shipped in Q1 2022" posted Wednesday by Canalys: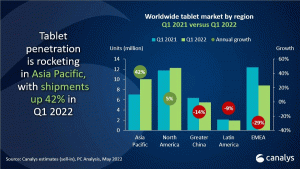 While commercial demand is healthy, the slowdown in consumer and education has taken its toll on Chromebooks and tablets, both of which suffered further shipment declines. Tablet numbers fell 3% year on year to 38.6 million units, while Chromebooks dipped to 4.9 million units, a 60% fall from their record performance in Q1 2021.
Worldwide tablet shipments fell slightly, by 3%, but against what was an exceptionally strong Q1 2021.
Apple, in first place, saw a 2% fall in shipments in Q1 as it shipped 14.9 million iPads worldwide.
Second-placed Samsung also posted a 2% decline for a total of 7.9 million tablets shipped.
For the first time in over a year, Amazon surpassed Lenovo to take third place with a growth of 3% on the back of heavy discounting of its Fire tablets.
Lenovo endured the second biggest decline of the top five vendors, with its shipments down 20% year on year to 3 million units.
Huawei rounded out the top five, with a 22% decline and 1.7 million tablets shipped globally.
Cue the spreadsheet: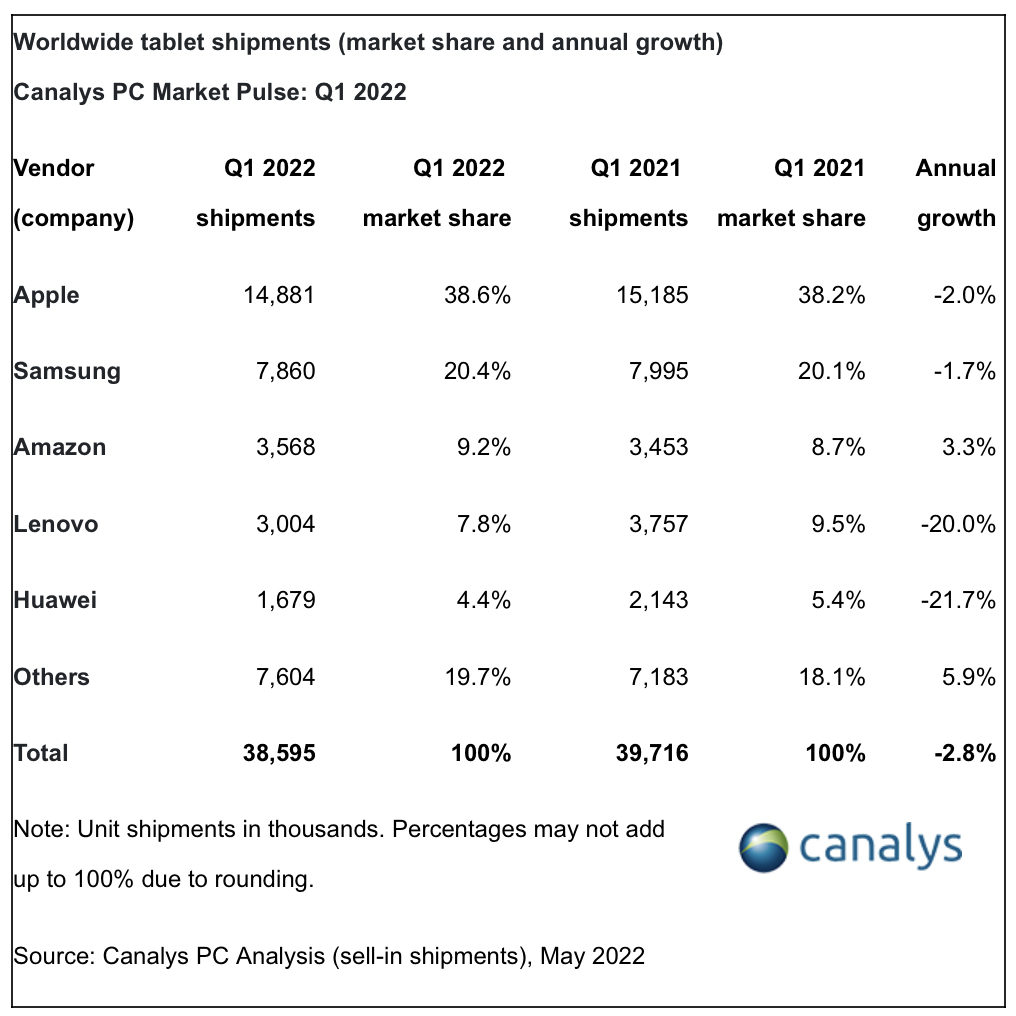 My take: I have a loaner Chromebook issued by the City of Greenfield. Even tried using it for a while. I'm not surprised the slowdown has taken its toll on sales.