The quarter ended in a split decision. Indies took eight of the top 10 spots, but also four of the bottom five.
A tip of the hat to...
Veteran independent Apple watcher Daniel ("Deagol") Tello, who missed EPS by one penny, won greens in three categories and came in first any way you look at it.
Another veteran, Jeff F., whose Revenue estimate missed by just 0.003% and whose Mac estimate was off by 0.32%.
A wag of the finger at...
Newbie independent John Butt who saved the pros from looking even worse than they usually do by drawing four reds and coming in last in both columns.
Below: The full list of analysts, sorted by the top-and-bottom lines, with the pros in blue and the amateurs in green.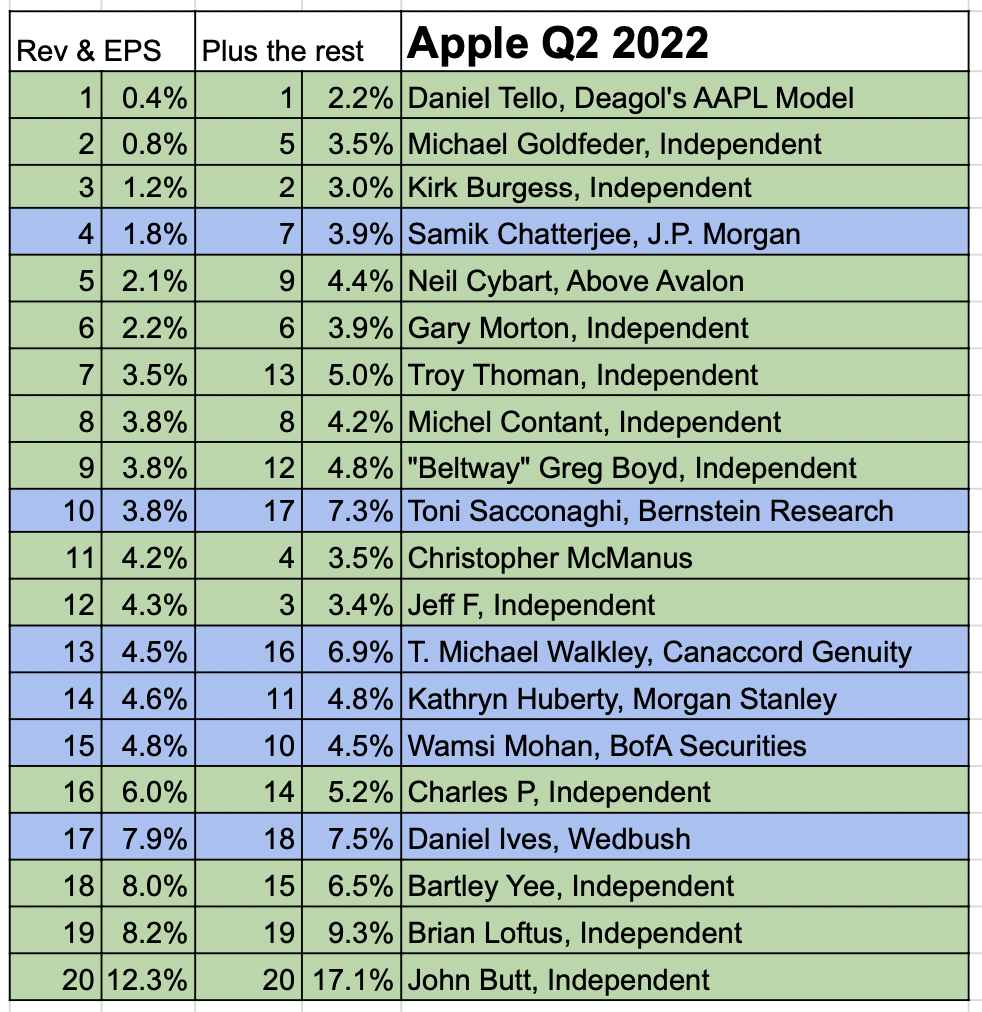 Finally, a color-coded spreadsheet that shows — in each category — best, second-best, and third-best estimates (in bright green and light blue) and worst, second-worst and third-worst (in bright red and pink). Corrections appreciated.