David to Spotify's Goliath.
From "Apple, Facing Outcry, Says App Developers Are Thriving on iPhone" posted Thursday on the Bloomberg:
In a study published by Analysis Group and touted by the iPhone maker, analysts said that Apple's own apps are infrequently the dominant option and only account for a small share of app usage.
"We found that Apple's own apps, while used by many, are rarely the most popular of a given type and are eclipsed in popularity by third-party apps for nearly every country and app type we considered," the report said.
In the U.S., the report found that Spotify is 1.6 times more popular than Apple Music, that Google Maps is used 1.5 times more than Apple Maps, and that Netflix is 17 times more popular than Apple's service. The Amazon Kindle service, meanwhile, was 4.5 times more popular than Apple's Books app...
Thursday's move was an attempt to show that app developers are doing fine without a change. It also marked an unusual effort by Apple to downplay the success of its own services, which now generate more than $60 billion a year for the Cupertino, California-based company.
My take: It's hard to fit into your David costume when you yourself are a giant. But Apple has a point and some numbers to support it. Cue the pie charts...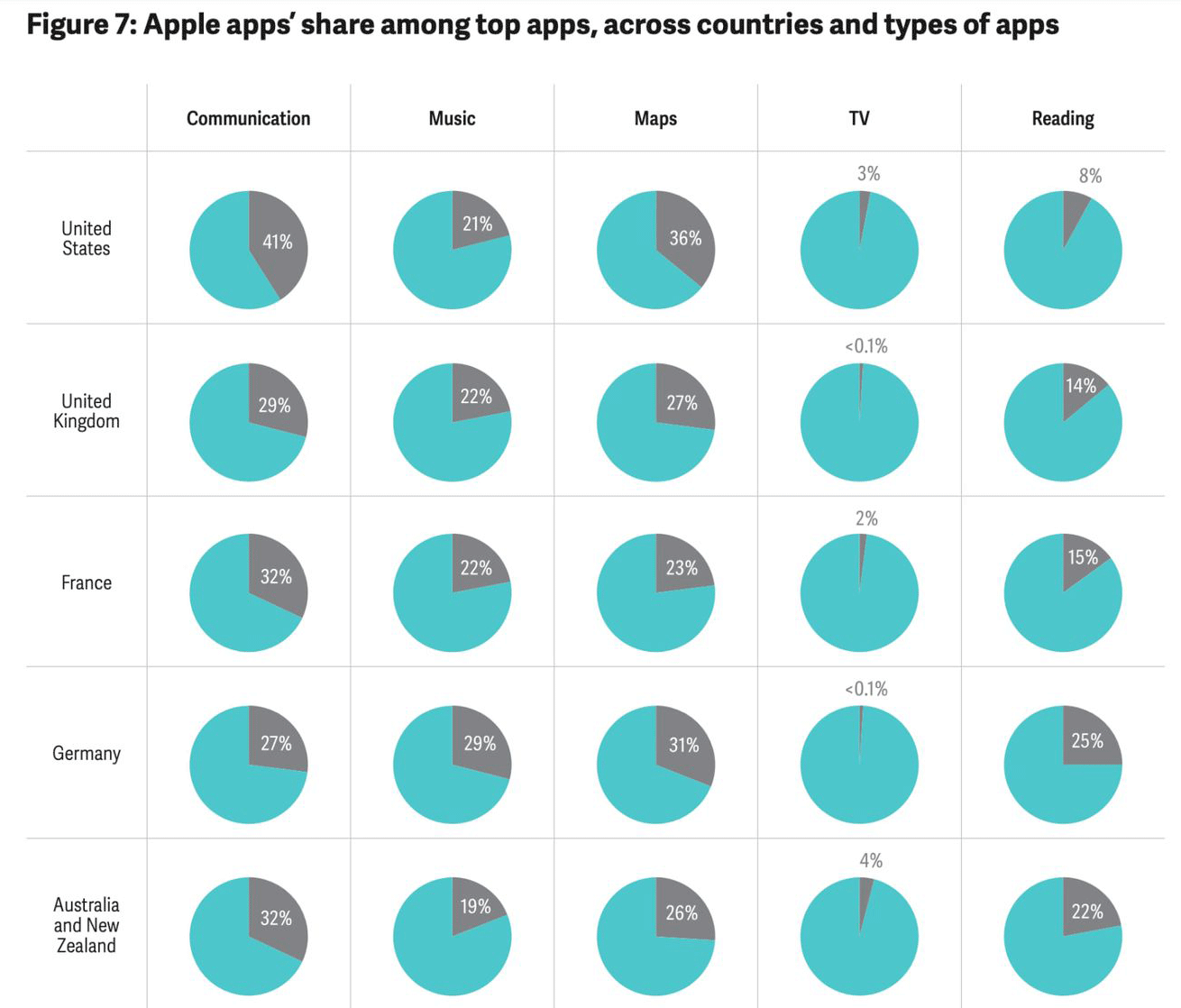 Link to the full study here.