A place for Apple traders and investors to share their best ideas.
To get things started, here's Worth Charting's Carter Worth on CNBC Saturday drawing lines on fever charts to suggest that Apple "is not the place to be."
Below: Apple vs. the S&P 500 last week, normalized…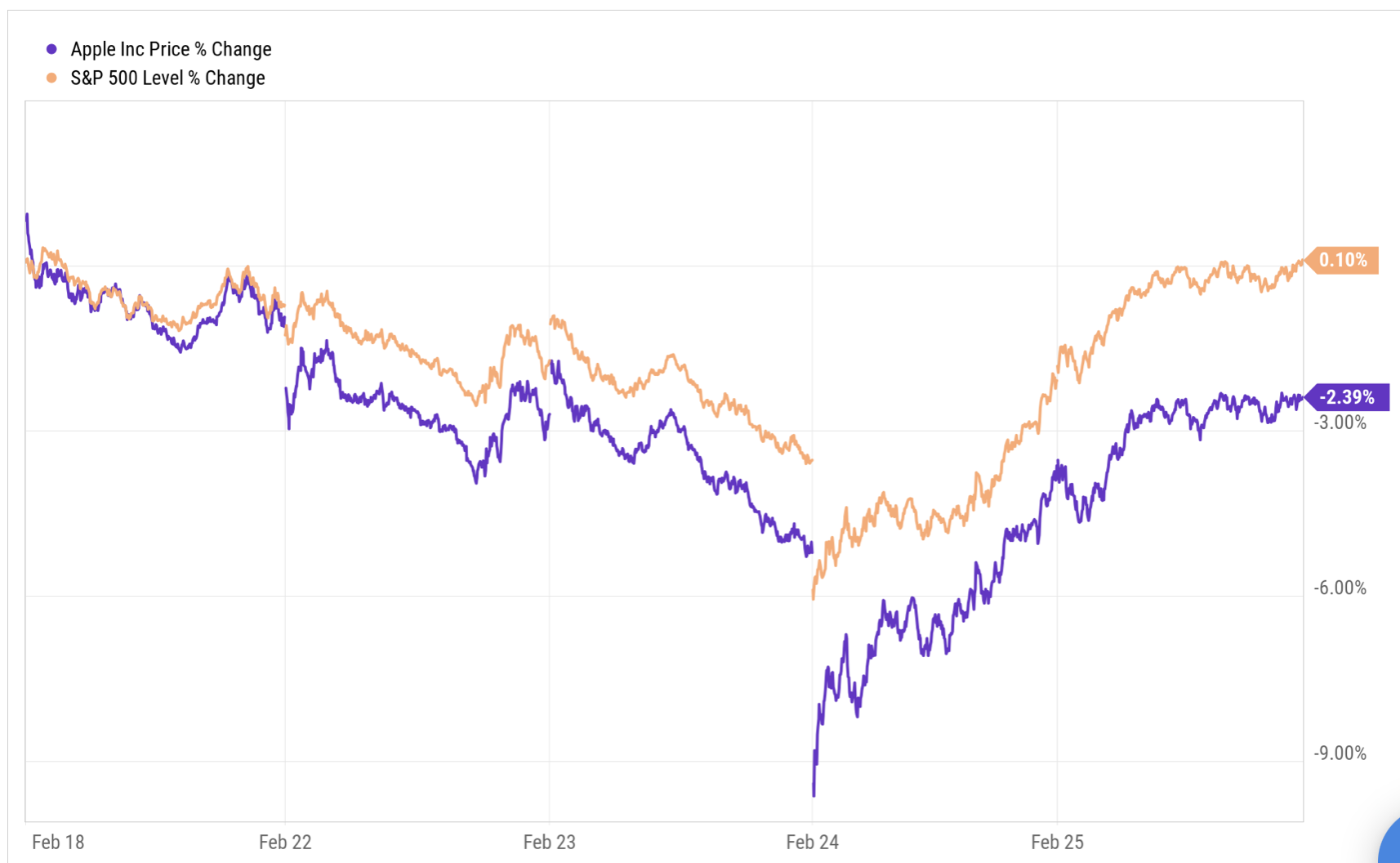 Disclosure: Although I am now an Apple shareholder (see Why I bought a share of Apple, my first), I am in no position to give trading advice. Don't blame me if you drain your IRA doing something you read about here.
See also last week's trading strategies.