Eight years after Apple bought Beats and five years after the AirPod, look what Americans are wearing on their ears: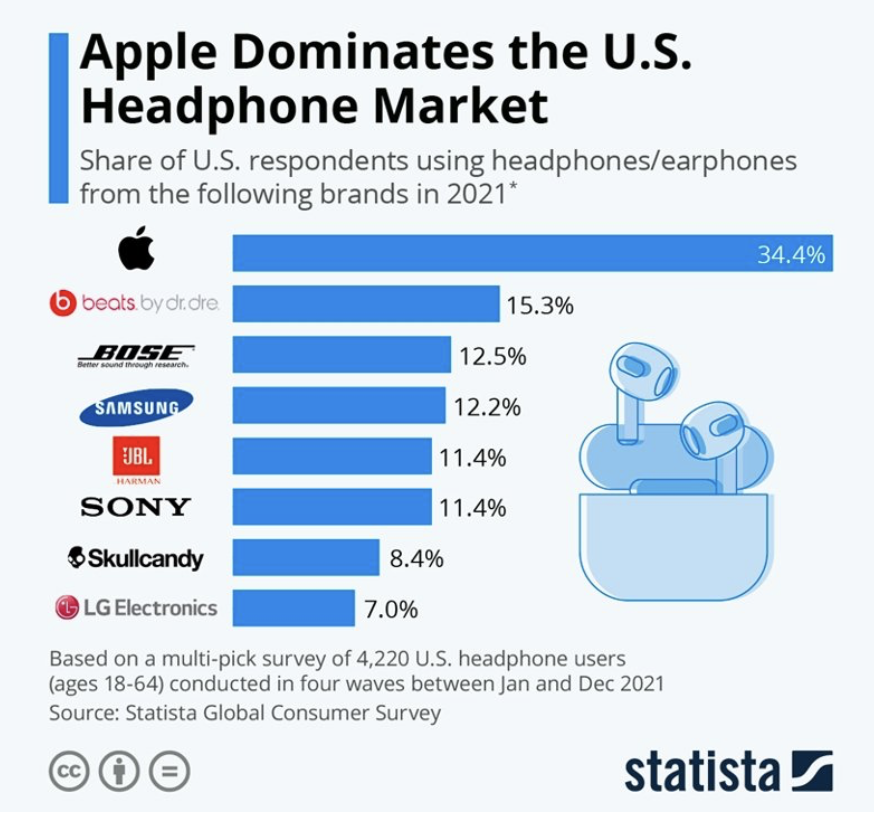 Has it only been three years since FlamingBakingCake started the Reddit thread called "People wearing Apple AirPods look f...ing stupid"?
They're cool in concept, two separate ear pieces synced to one phone with no wires. But they look like a dumb gimmick hanging out of people's ears. When ever I see someone wearing them I always assume they're either a die hard Apple fan that doesn't realize they're being milked for pretty okay technology, or I assume it's a Chinese knock off of them. Either way it looks like a golf ball tee dangling from each ear.
My take: Wish I'd been keeping a AirPods claimchowder file. I think the pandemic -- when TV talking heads started talking through AirPods -- was the tipping point.