At Denmark's minimum wage, by contrast, it takes 64 hours to earn enough krone to buy an iPhone 13.
From Grover's Electronics Price Index 2021:
After a year of global shortages and supply chain issues, a data study compares the prices of electronic goods around the world.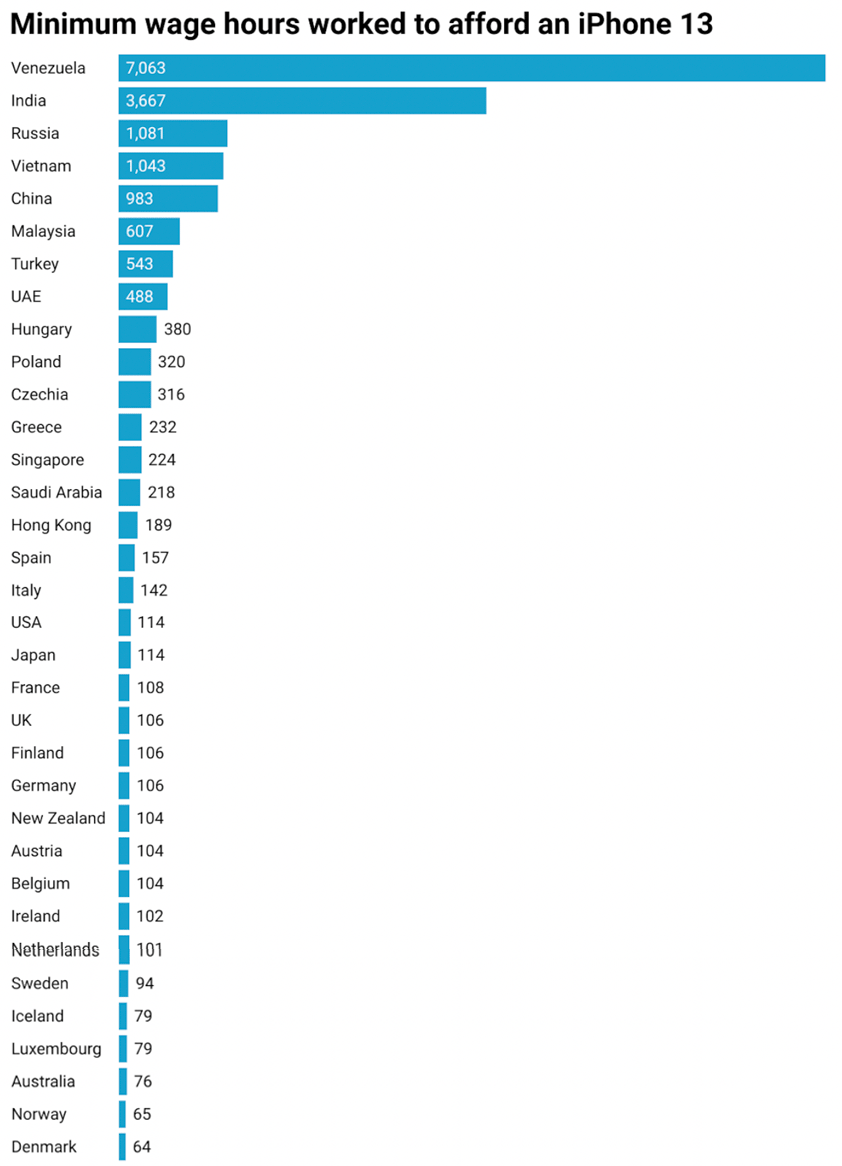 My take: Helps explain the iPhone's low market share in some of these countries.