Apple had a boffo quarter, and once again the indies clobbered the pros.
A tip of the hat to...
Veteran Apple watcher Jeff F., who came in second in both revenue and earnings, which put him in first place on the average.
"Beltway" Greg Boyd, who nailed EPS to the penny.
 Above Avalon's Neil Cybart, who placed in four out of seven categories, which put him in first overall.
A wag of the finger at...
Wedbush's Daniel Ives, who scored first in the September quarter but came in dead last in the December. Was he too busy appearing on TV to update his AAPL spreadsheet?
In a return to form, the indies swept the top 10 spots. Only Morgan Stanley's Katy Huberty, at number 11, came close.
Below: The full list of analysts, sorted by the top-and-bottom lines, with the pros in blue and the amateurs in green.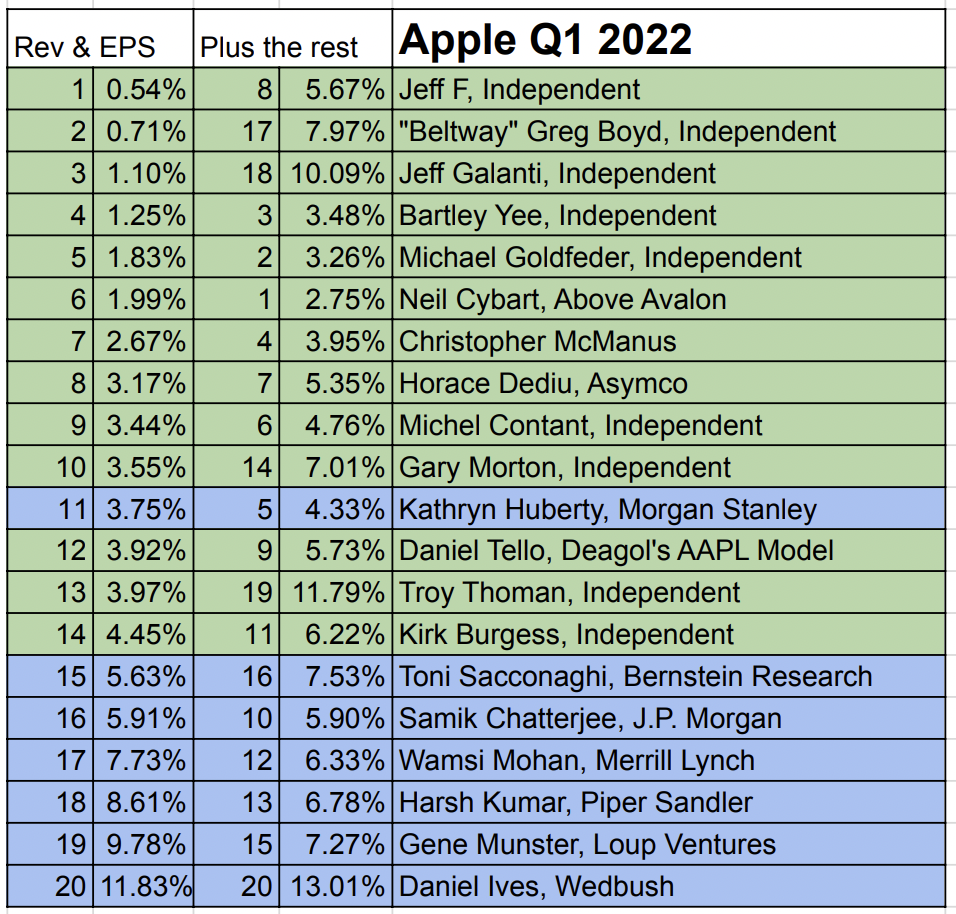 Finally, a color-coded spreadsheet that shows — in each category — best, second-best, and third-best estimates (in bright green and light blue) and worst, second-worst and third-worst (in bright red and pink). Corrections appreciated.