When Apple opened above $180 Monday morning, it pushed eight more price targets into the deep blue sea.
Below: My full list of Apple price targets as accurate and up-to-date* as I can make it. Corrections appreciated.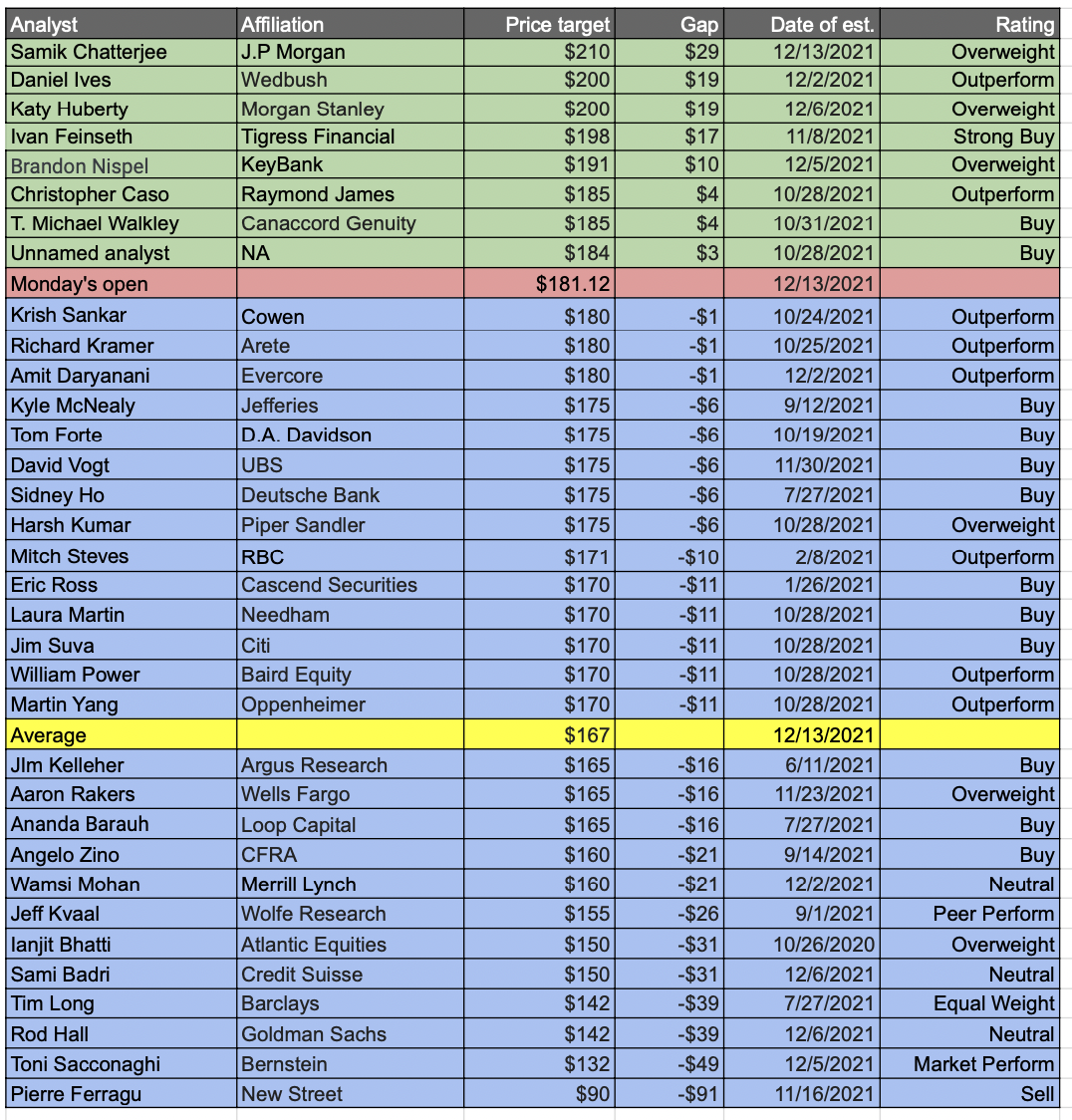 Click to enlarge. *I rely on TipRanks ($) for the estimates of an analyst who shall remain nameless (long story).
My take: I wish Rod Hall and Toni Sacconaghi would put Goldman's and Bernstein's money where their mouth is and sell their firm's Apple holdings for $142 and $132 a share, respectively. We won't even talk about Pierre Ferragu.
See also: How does Goldman Sachs' Apple analyst still have a job?