Apple's stock has climbed decently in 2021, rising +21.0%. But the tech titan could rise quite a bit higher as its new hardware rolls out and plans for a self-repair online store emerge. But another likely reason is Big Money lifting the stock.
So, what's Big Money? Said simply, that's when a stock goes up in price alongside chunky volumes. It's indicative of institutions betting on the shares…
To show you what I mean, have a look at all the big money signals AAPL has made the last year.
The last few weeks have seen Big Money activity, too. Each green bar signals big trading volumes as the stock ramped in price: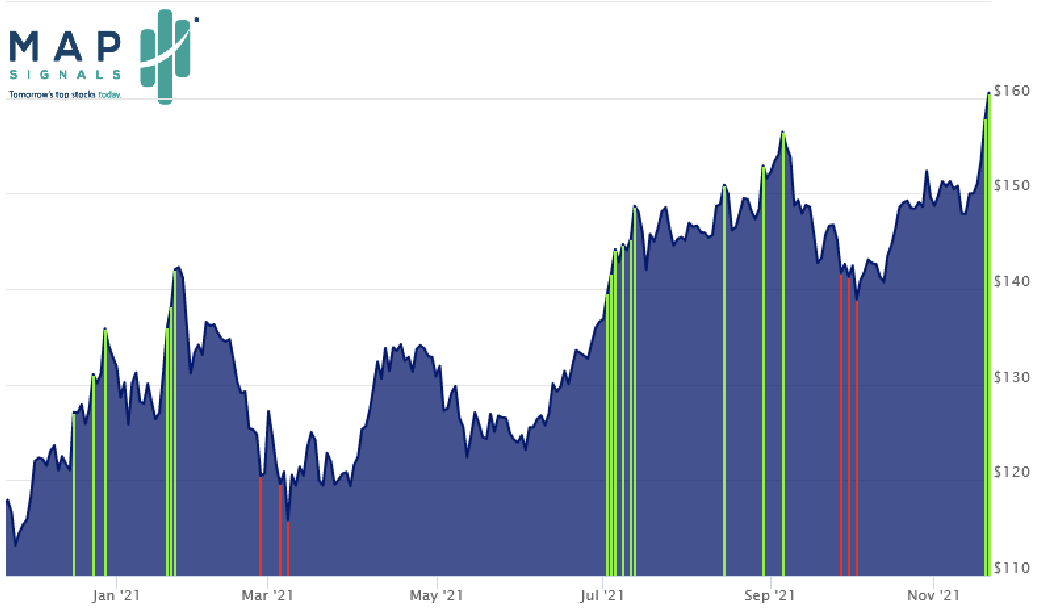 Generally speaking, recent green bars could mean more upside is ahead.
My take: Cool chart. Not sure what it signifies about future gains.