Exclusive: The analysts (pros and indies) have placed their bets in advance of today's September quarter results. The fun starts at 4:30 p.m. Eastern.
First the summary (click to enlarge): [Note: Corrected at 10:52 a.m.]

Below: The individual analysts' estimates—as complete, accurate and up-to-date as I can make them, Wall Street professionals in blue, independents in green. Corrections (and filled-in blanks) appreciated, but the window closes at 12 p.m. Eastern.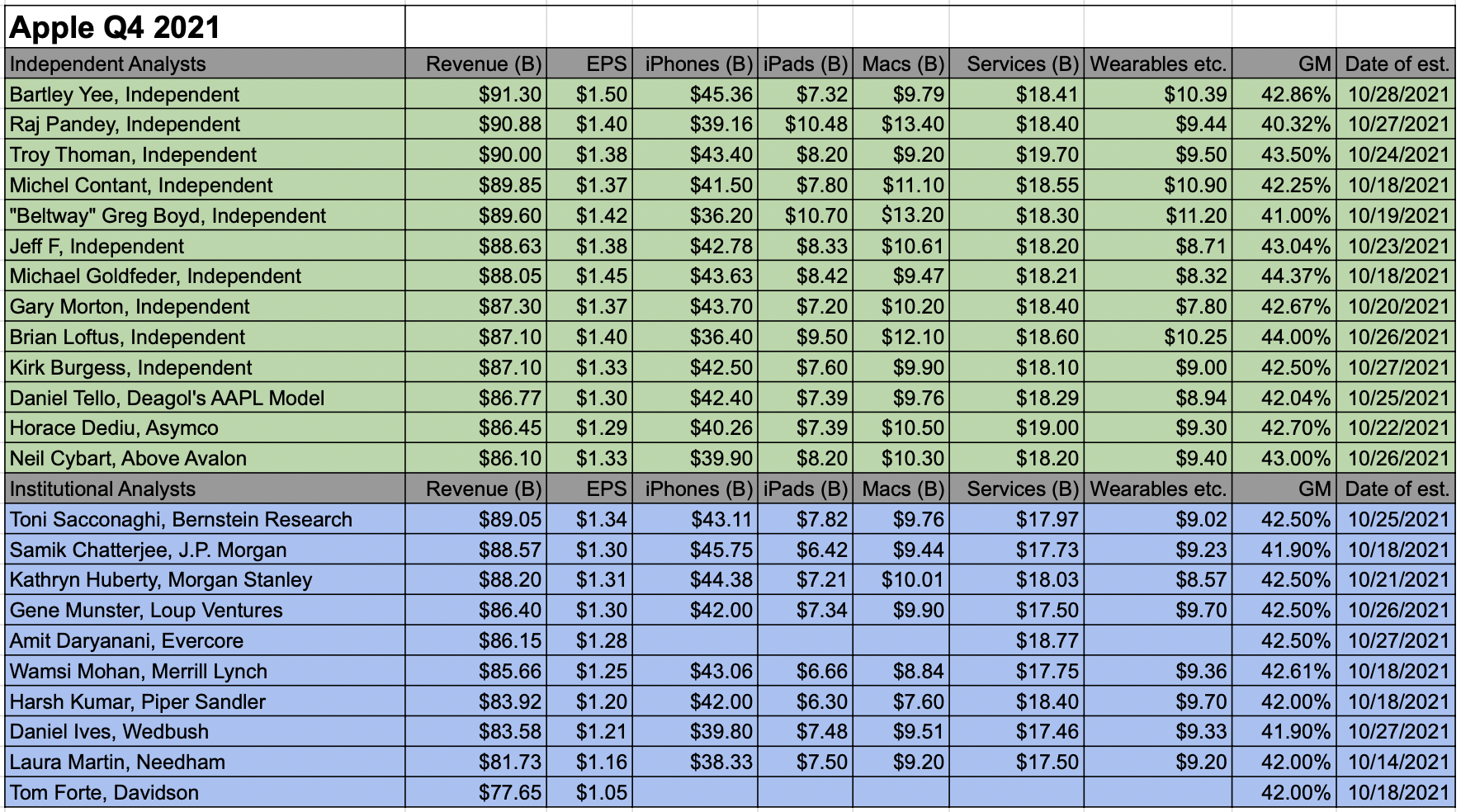 Tune in after the markets close today for Apple's official results. I'll be auditing the 5 p.m. Eastern call, and you can too. Here's the webcast link. Subscribers are welcome to comment on the action in the Apple 3.0 Slack. (Don't know about the Apple 3.0 Slack? E-mail ped@ped30.com with Slack in the subject line. Subscribers only, please.)
Come back Friday morning for my regular post-earnings analysis: Five Easy Charts, Best and Worst Apple Analysts and What the Analysts Are Saying.
Subscribers are also welcome to come back Saturday at 1 p.m. Eastern (10 a.m. Pacific) for a Zoom ask-me-anything (and Asymco podcast) with the great Horace Dediu. If you haven't signed up for Saturday's Zoom, send email to ped@ped30.com with Dediu II in the subject line. Seating is limited.