iPhones owners report their old phone screens are in better condition, while Android phone owners report that their old phones have better battery life. Still, a much higher percentage of iPhones are sold or traded-in than Android phones. Consumers report Android phones are recycled or lost, broken, or stolen at a much greater rate than iPhones, or merely kept for future use, compared to iPhones…
Almost one-third of iPhones are traded-in for a new phone, compared to 10% of Android phones. In contrast, almost half of Android phones are kept by the consumer for future use, compared to only 29% of iPhones. And, 24% of Android phones are either recycled or reported as lost, stolen, or broken, while only 17% of iPhones are recycled, lost, stolen, or broken.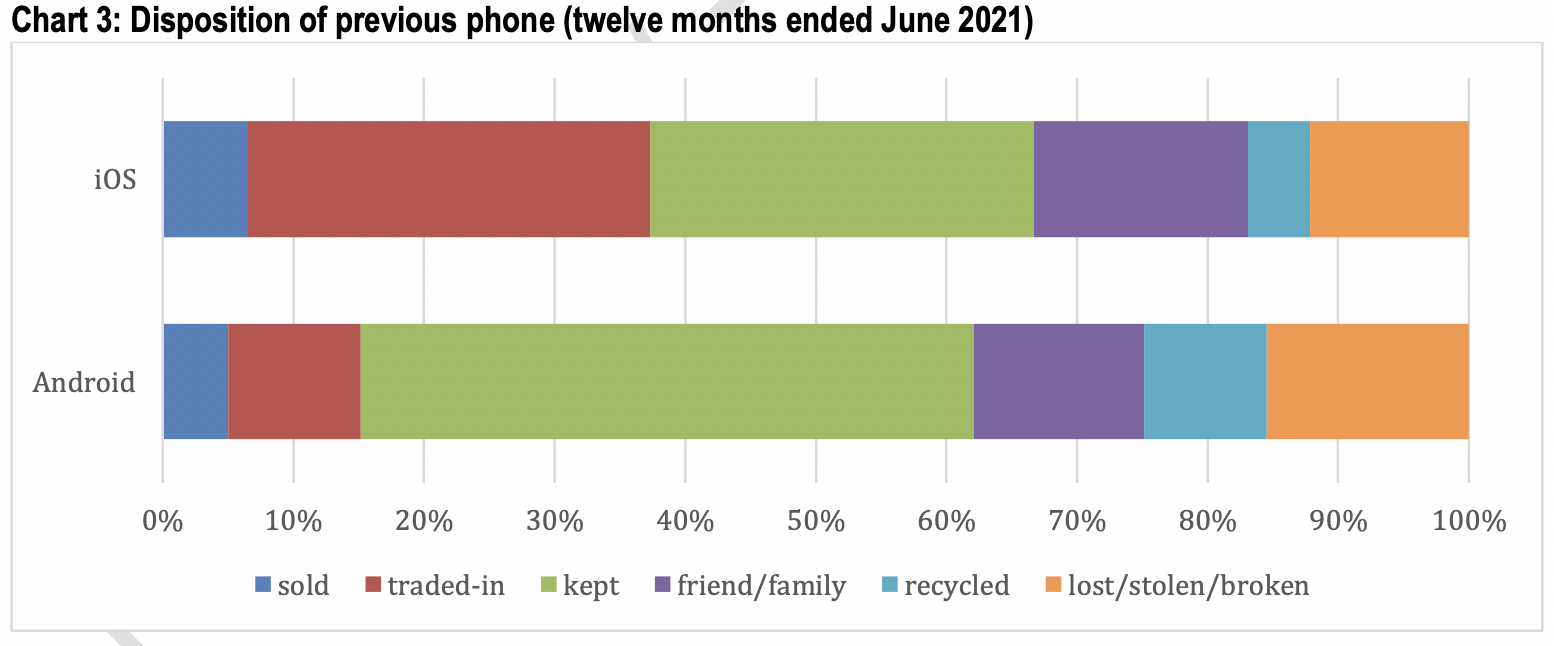 Click to enlarge. 
My take: I used to give my old iPhone to the family member who needed it most. Apple's trade-in program put an end to that.