"Shorter term we believe predicting what Apple users will spend is very difficult."
From a note to clients Tuesday that landed on my desktop Wednesday:
Our view of Apple has been that stable revenue per user combined with maximized global user penetration is likely to result in slowing overall revenue growth. In this update we look at Apple's latest iPhone installed base indications combined with reported and forecast total revenues to arrive at implied estimates of Average Revenue Per User (ARPU) over time based on our existing bottom up model.
What we find is that our active user growth forecasts are supported by Apple's own disclosure.
Our analysis also shows that estimated ARPU was declining slowly prior to COVID. In addition, we estimate that COVID will drive a 22% ARPU increase from 2019 to 2021 that seems likely to reverse as spending patterns return to normal over time.
On a more positive note our analysis argues for stability or slight declines in ARPU over time with the exception of post-COVID normalization. Shorter term we believe predicting what Apple users will spend is very difficult. On the one hand COVID comps are potentially tough driven by demand pull forward, above average App Store spending, and higher ASP preferences. On the other hand, consumers have high levels of savings and the value of Apple's products has arguably increased along with more flexible work and study behavior. Regardless of what happens shorter term we believe Apple will need to change recent ARPU and/or subscriber growth trends in order to continue to grow its revenues faster than GDP.
Based on our installed base model, we estimate Apple's revenue per user will grow 19% Y/Y in CY'21, following 2% Y/Y growth in CY'20. This follows a slight ARPU decline (CAGR of -3%) from 2016 through 2019. We believe the better CY'21 level has been driven by COVID tailwinds to iPad, Mac, iPhone and Services revenue as well as a favorable consumer spending environment. See Exhibits 1 through 3 below. Going forward we intend to increasingly evaluate our modeling through this ARPU lens and, to that end, we are able to discuss segment level detail and dynamics on this basis upon request.
Maintains Neutral rating and (soggy) $140 price target.
Cue Exhibits 1 through 3: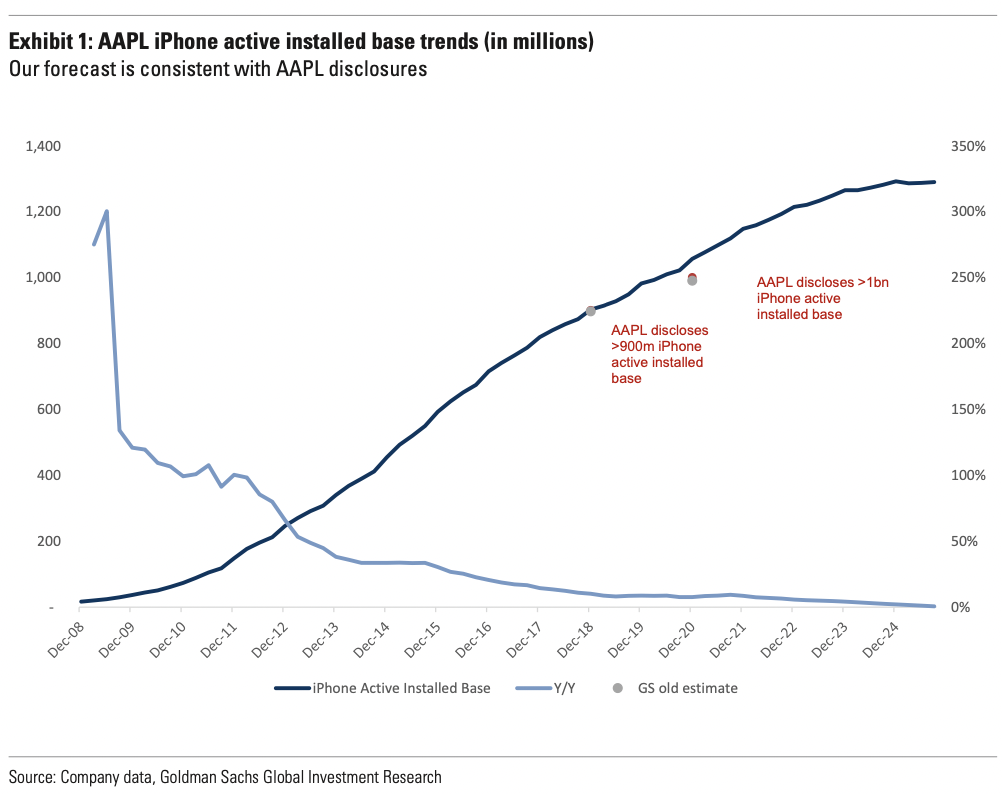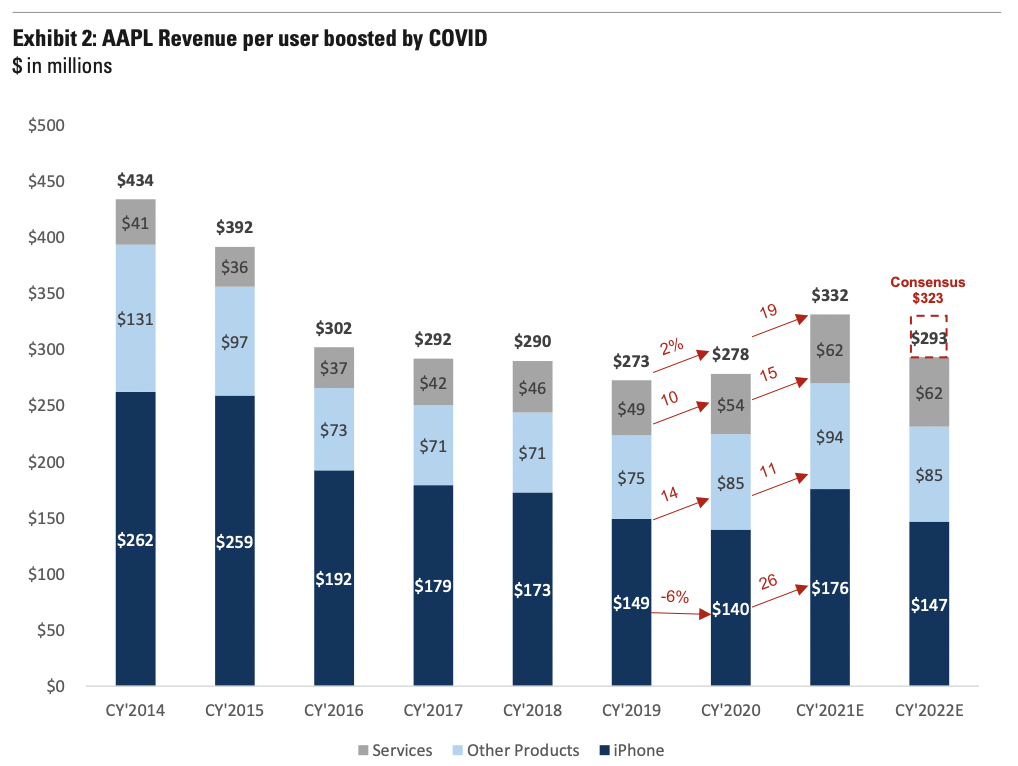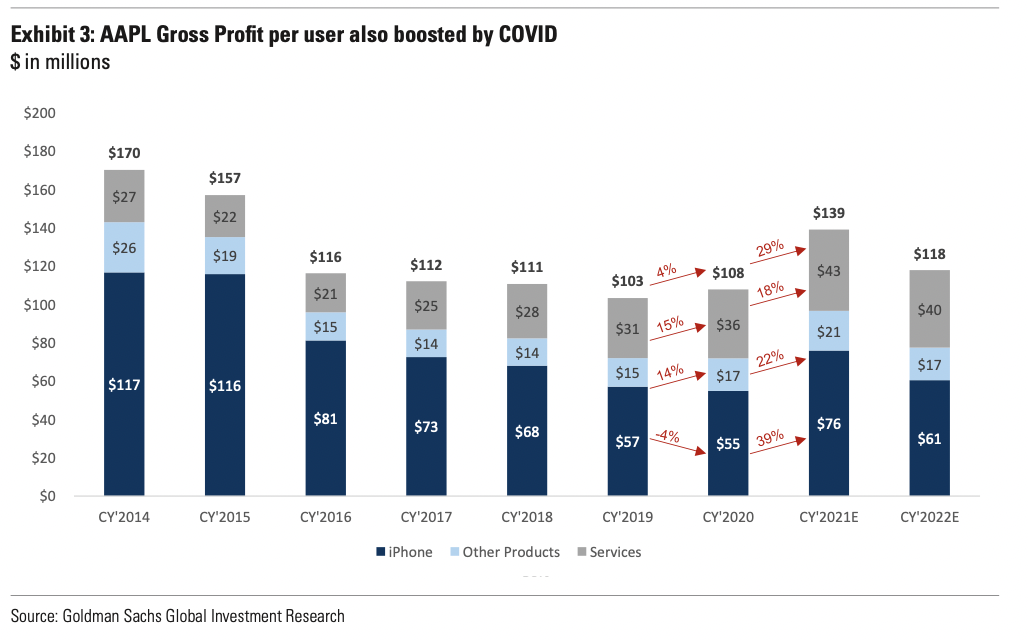 My take: Has Hall come out of hibernation? His $140 is a long way from the bearish $60s and $80s of yesteryear...