Apple clobbered estimates for the third quarter in a row last week. Shares fell on the news, again, but nearly a dozen targets got bumped up.
Here are the old and new price targets, as complete* and up-to-date as I can make them. Corrections appreciated.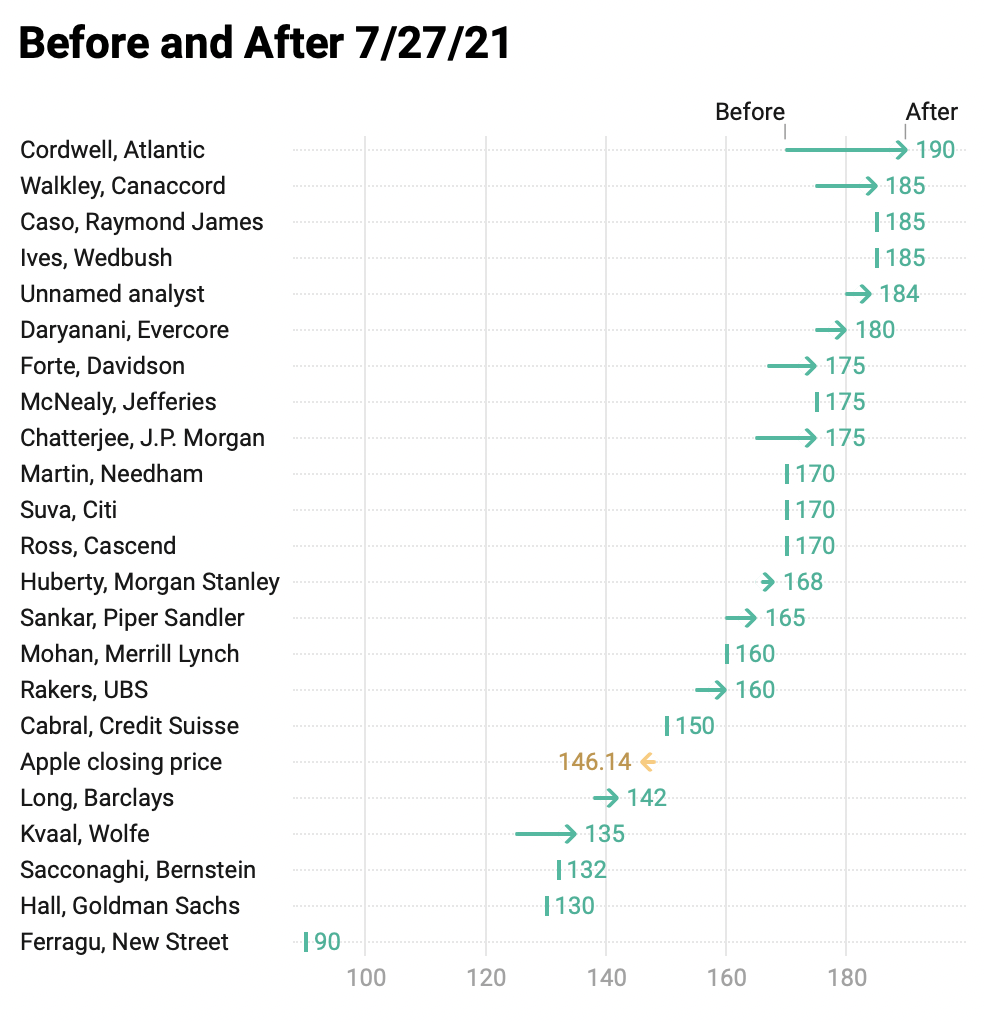 Click to enlarge. *I rely on TipRanks ($) for the estimates of an analyst who shall remain nameless (long story). I have only one source for Cordwell's $190 target, which appears to be a new Street high.