Once again, the indie analysts clobbered the pros, taking nine of the top 10 spots.
A tip of the hat to…
Independent Bart Yee, who scored three bests and took top honors in Rev and EPS for the second straight quarter as well as top honors in Plus the rest.
A wag of the finger at…
Wedbush's Daniel Ives, who came in dead last, and not for the first time. Perhaps he was too busy posting notes and making TV appearances to update his April spreadsheet.
Below: The full list of analysts, sorted by the top-and-bottom lines, with the professional analysts in blue and the independents in green.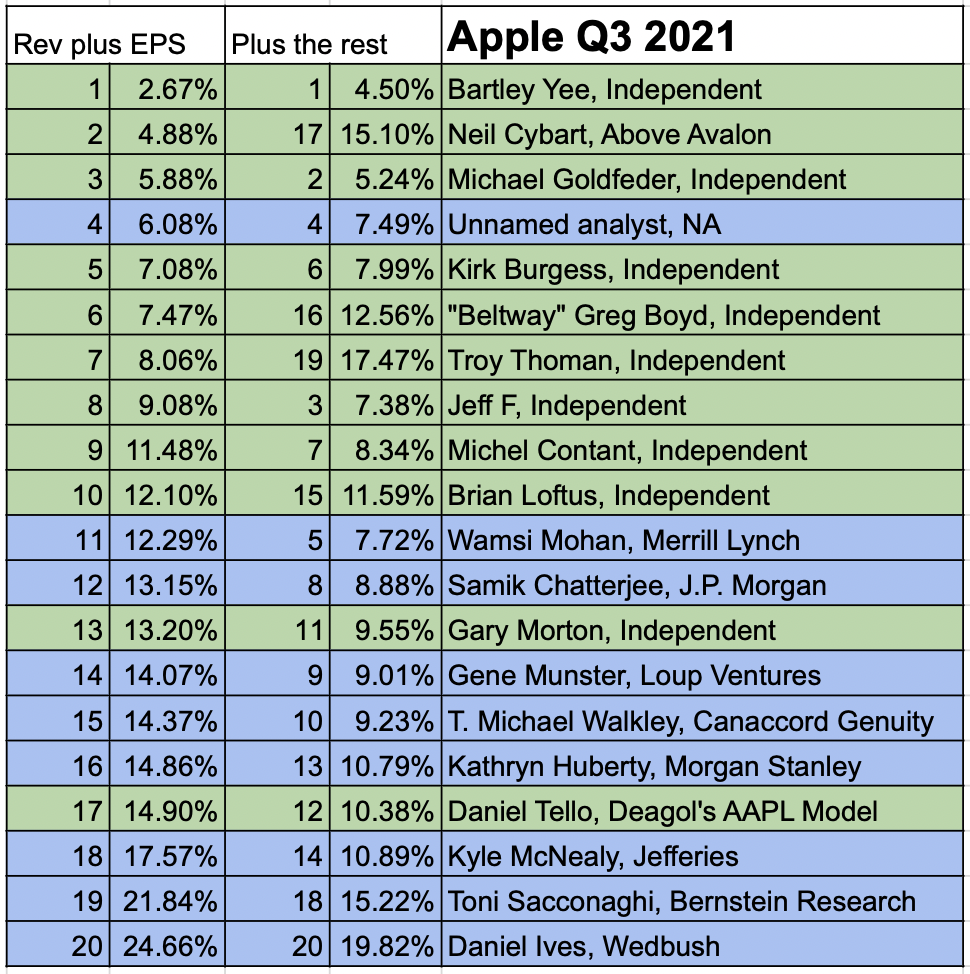 Click to enlarge.
Finally, a color-coded spreadsheet that shows — in each category — best, second-best, and third-best estimates (in bright green and light blue) and worst, second-worst and third-worst (in bright red and pink). Corrections appreciated.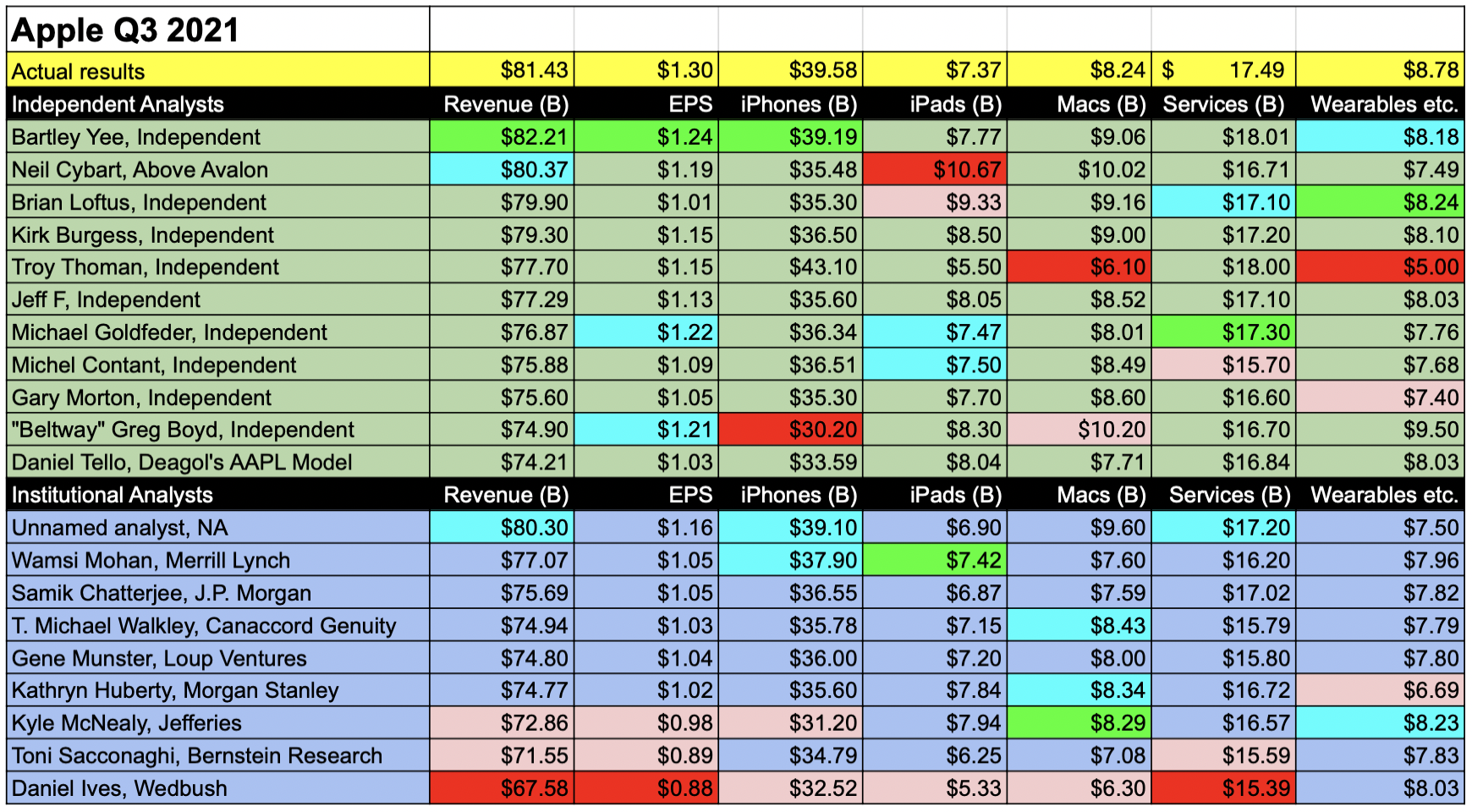 Click to enlarge.