Shares are set to open Thursday with their fifth.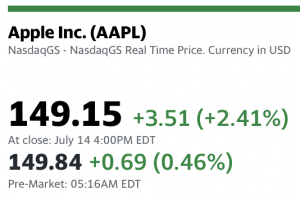 The chart below ranks the top thirty all-time high AAPL closing prices. Dates in green indicate closing price was an all-time high at that time. Thanks to AAPLInvestors' Terry Gregory, keeper of the stats.
My take: $150, what are you waiting for?