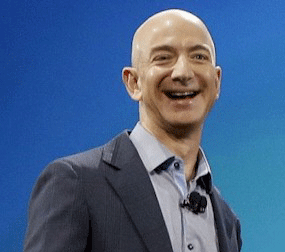 Amazon wants Federal Trade Commission Chair Lina Khan recused from matters involving the company because of her history criticizing the online retailer as a threat to competition.
Amazon filed a request with the agency on Wednesday, arguing that Khan should be barred from handling antitrust enforcement decisions affecting the company, according to documents obtained by Bloomberg News.
Khan "has on numerous occasions argued that Amazon is guilty of antitrust violations and should be broken up," Amazon said in its petition. "These statements convey to any reasonable observer the clear impression that she has already made up her mind about many material facts relevant to Amazon's antitrust culpability as well as about the ultimate issue of culpability itself."
The move comes as the FTC is reviewing Amazon's proposed $8.45 billion acquisition of movie studio Metro-Goldwyn-Mayer. The deal has been criticized by those worried about the growth of tech companies, but antitrust experts have said it will be difficult for regulators to stop.
My take:  That's so Amazon.
See the Apple 3.0 Lina Khan archives.