From Kara Swisher's interview with David Cicilline on Thursday's Sway podcast: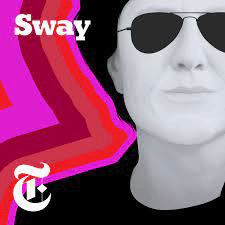 Q: …the Ending Platform Monopolies Act, which would impact whether companies can own another line of business that's in conflict of interest. So it could hugely impact the way Amazon does business, could also impact Apple and their App Store… So Apple couldn't be in Apple music, for example — correct? Or they have to separate it somehow?
A: Yeah, I mean, that would obviously be a determination made by the enforcement agencies. But if they met the three requirements [>$600B market cap, etc.] and there was an inherent conflict because they were selling their own goods and services, they would have to not do that, they would have to separate out that business.
Cue the podcast: "Is This the Big Tech Breakup We've Been Waiting For?" and the transcript.
My take: In hiring Swisher, the Times snagged one of tech journalism's best interviewers. By taking the job, Swisher got access to some of the most powerful sources.