The Apple iPhone 12 Pro Max is among the top 4 in our Battery database so far, with good scores in Autonomy, average in Charging, and an outstanding score for discharge in our Efficiency attribute. Where it could have done better was in charge up Efficiency, where its score was among the lowest among all devices tested so far (only 66% charging efficiency)...
The Apple iPhone 12 Pro Max achieved an above-average score of 70 in our stationary TUS testing, again leading all other ultra-premium devices in our database to date, and providing more than two days — 61+ hours — of autonomy, some 4.5 hours more than the Samsung Galaxy S21 Ultra 5G (Snapdragon) and almost exactly more than 15 hours than the Oppo Find X3 Pro used in our comparison here.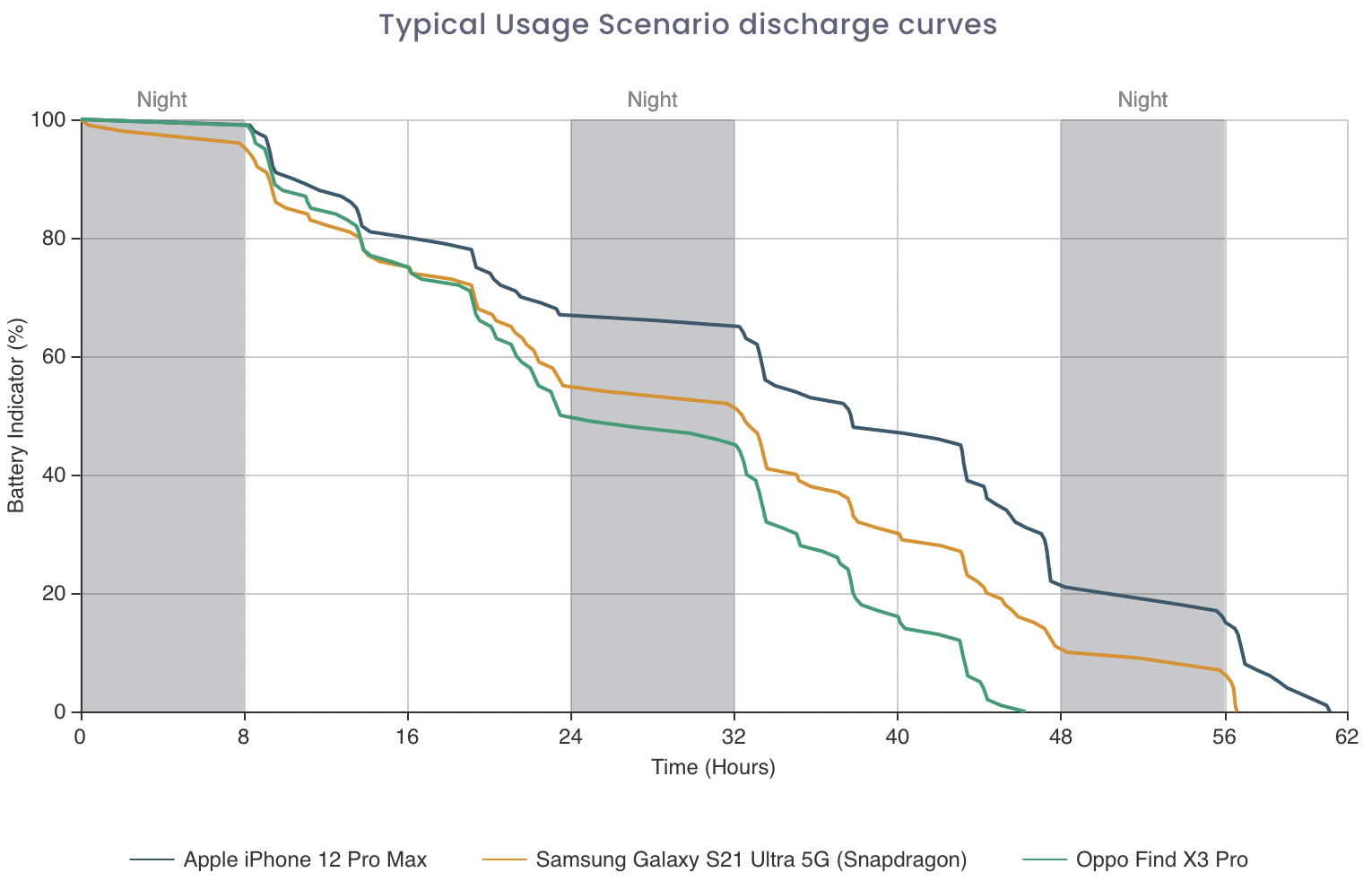 The iPhone 12 Pro Max's on the go score of 64 is only average — a few points behind the Samsung, but ahead of the Oppo Find X3 Pro by 15 points. The Apple device is better for camera use on the go than both competitors, but it trails the Samsung just a little in all other activities (phone calls, GPS, social apps).
My take: The iPhone was tested with a 20 W charger (sold separately) compared with the Oppo Find X2 Pro's 65 W (repeat 65 W) charger, which more than explains why it takes longer to recharge.