Axed abruptly over what he calls his "literary" persona, advertising engineer Martinez calls Apple's version of events "defamatory and false."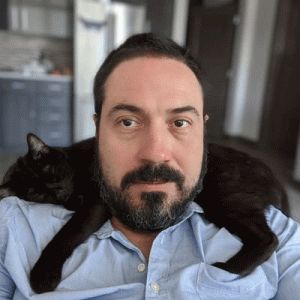 From his Twitter account:
I have thus far maintained my silence on the Apple situation as I've sought to settle things amicably with the company that I admired, and at which I hoped to build the future of ads privacy. As they however are not maintaining their silence on the matter, neither will I.
1. Apple actively recruited me for my role on the ads team, reaching out via a former colleague to convince me to join. Apple found my experience in the ads space, specifically around data and privacy, highly relevant to their efforts and persuaded me to leave my then role.
2. I upended my life for Apple. I sold my WA residence which I built with my own hands, relocated myself, shut down any public media presence and future writing aspirations, and resolved to build my career at Apple for years to come.
3. Apple was well aware of my writing before hiring me. My references were questioned extensively about my bestselling book and my real professional persona (rather than literary one). This set of prominent Valley VCs and execs are all willing to assert as much under oath.
4. I did not 'part ways' with Apple. I was fired by Apple in a snap decision.
5. Apple has issued a statement that clearly implies there was some negative behavior by me during my time at Apple. That is defamatory and categorically false.
My take: I doubt this will end up in court, but for the record, here's the statement he objects to...
At Apple we have always strived to create an inclusive, welcoming workplace where everyone is respected and accepted. Behavior that demeans or discriminates against people for who they are has no place here.
See also: