If a platform is a railroad, as the House antitrust subcommittee argues, the App Store may be a goner.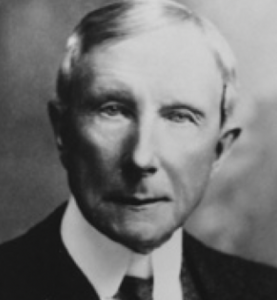 From Mike Peterson's "US House approves report accusing Big Tech of monopolistic behavior" posted Thursday on AppleInsider:
The U.S. House Judiciary Committee has formally approved its report that accuses Big Tech companies of engaging in anticompetitive practices to maintain market power.
After a monthslong investigation into market power in the technology industry, the House Judiciary antitrust subcommittee released its report in October 2020. The report called the power of Big Tech "monopolistic" and recommended sweeping changes.
On Thursday, the House Judiciary Committee voted 24-17 along party lines to formally approve the report, according to Reuters. As a result, the more than 400 pages will become an official committee report and a blueprint for legislative action.
From that report (as quoted last October by AppleInsider):
It concluded that "although these four corporations differ in important ways, studying their business practices has revealed common problems."
First, each platform now serves as a gatekeeper over a key channel of distribution. By controlling access to markets, these giants can pick winners and losers throughout our economy. They not only wield tremendous power, but they also abuse it by charging exorbitant fees, imposing oppressive contract terms, and extracting valuable data from the people and businesses that rely on them. Second, each platform uses its gatekeeper position to maintain its market power. By controlling the infrastructure of the digital age, they have surveilled other businesses to identify potential rivals, and have ultimately bought out, copied, or cut off their competitive threats. And, finally, these firms have abused their role as intermediaries to further entrench and expand their dominance. Whether through self-preferencing, predatory pricing, or exclusionary conduct, the dominant platforms have exploited their power in order to become even more dominant...
Apple and Amazon were examined for their marketplace dominance. The subcommittee found that both exerted monopoly power in their respective online marketplaces — Amazon's retail site, and Apple's App Store— and introduced rules meant to squash competition in those marketplaces.
"To put it simply, companies that once were scrappy, underdog startups that challenged the status quo have become the kinds of monopolies we last saw in the era of oil barons and railroad tycoons," the panel said. "Although these firms have delivered clear benefits to society, the dominance of Amazon, Apple, Facebook, and Google has come at a price."
My take: Saw this one coming.
CORRECTION: An earlier version of this item presented the AppleInsider report from last October as if it were today's.