Of the 10 leading smartphone brands, according to Counterpoint Research, Apple was second and LG ninth.
From Felix Richter's "LG Drops Out of the Smartphone Race" posted Tuesday:
In recent years, the former smartphone trailblazer – LG even preceded the iPhone with its first touchscreen phone, the LG Prada, in 2006 – had been relegated to an also-ran in the increasingly competitive smartphone industry. With Chinese brands like Huawei and Xiaomi quickly gaining popularity outside of their home market, LG saw its market share slip to low single digits globally. According to estimates from Counterpoint Research, the company shipped 24.7 million devices in 2020, which is equivalent to a market share of just 1.9 percent.
The old pecking order: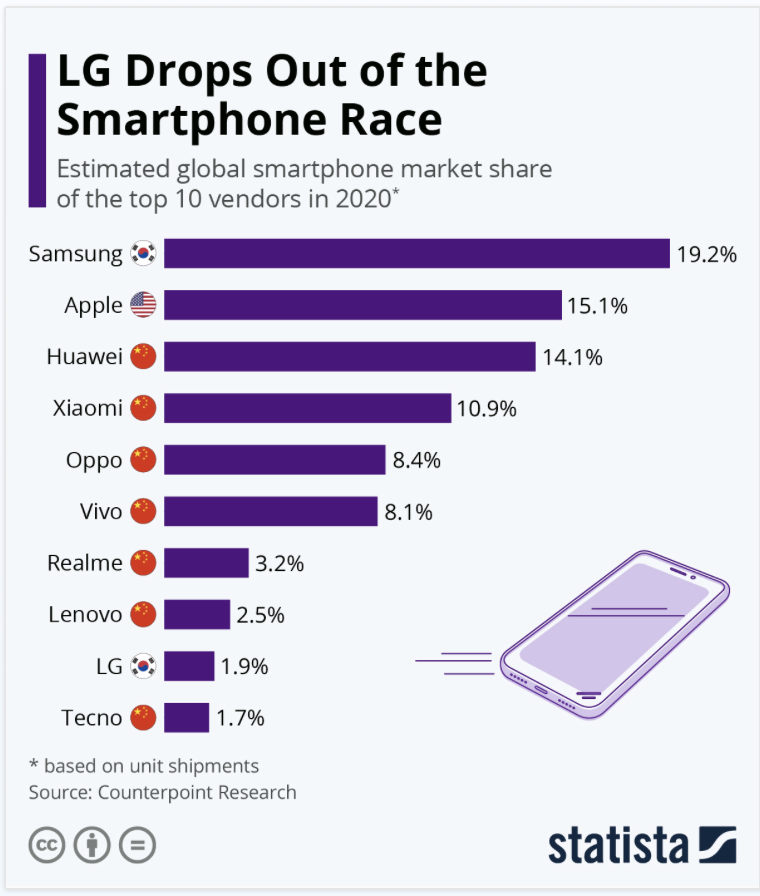 My take: So we're left with seven Chinese brands, one Korean and one American.