Williams exercised Apple options worth $32 million on April 1. He's still got nearly half a million beneficially owned shares in reserve.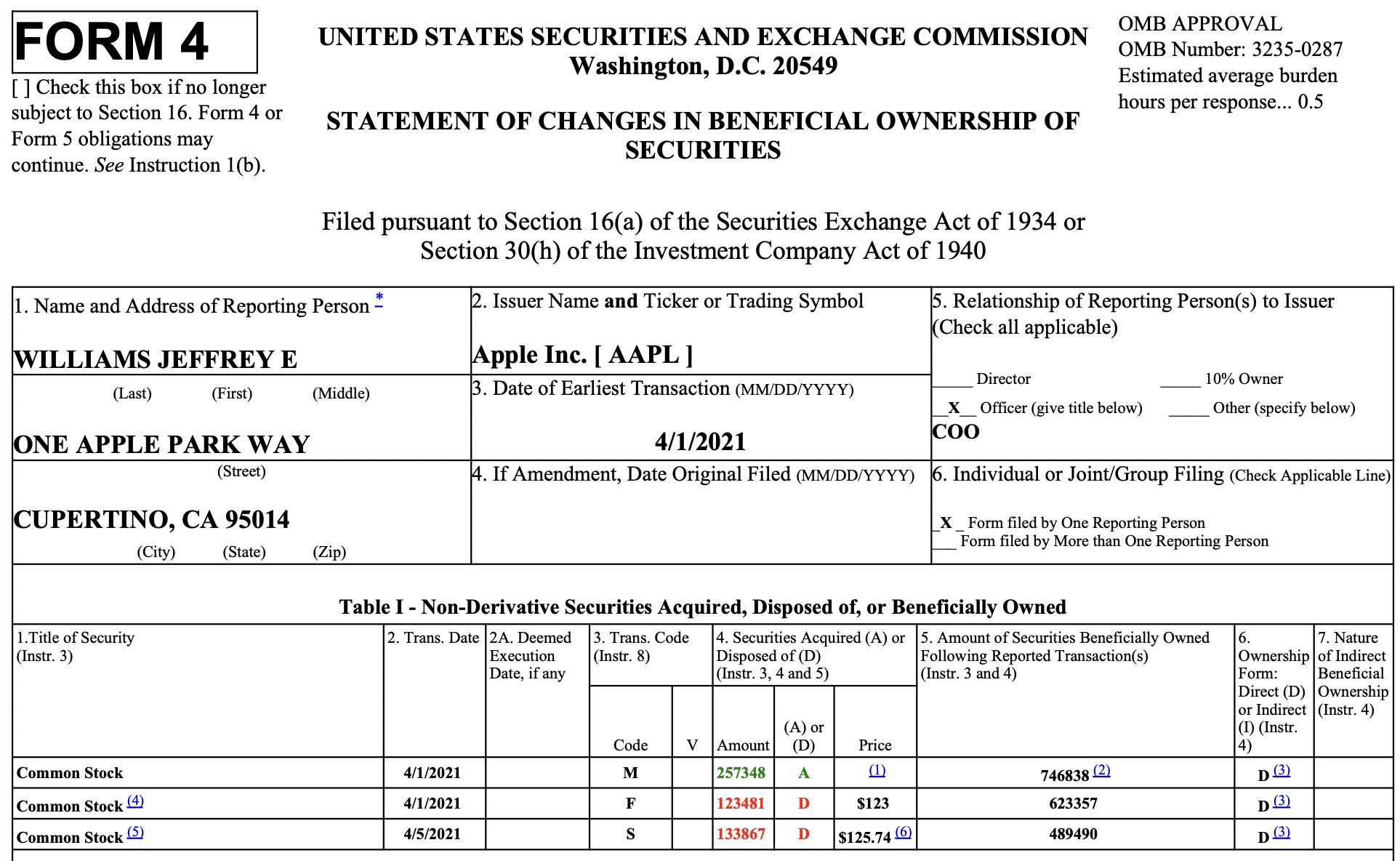 (Click to enlarge)
A – Grant, award, or other acquisition
D – Sale (or disposition) back to the issuer of the securities
M – Exercise or conversion of derivative security
F – Payment of exercise price or tax liability by delivering or withholding securities
S – Open market or private sale of securities
My take: Williams is widely favored to succeed CEO Tim Cook, who told Kara Swisher on April 1 that he probably won't stick around another 10 years.