A place for Apple traders and investors to share their best ideas.
To get things rolling, here are CNBC's Melissa Lee and her Fast Money team screwing up UBS's upgrade to Buy more ways than I would have thought possible.
Below: Apple vs. the S&P 500…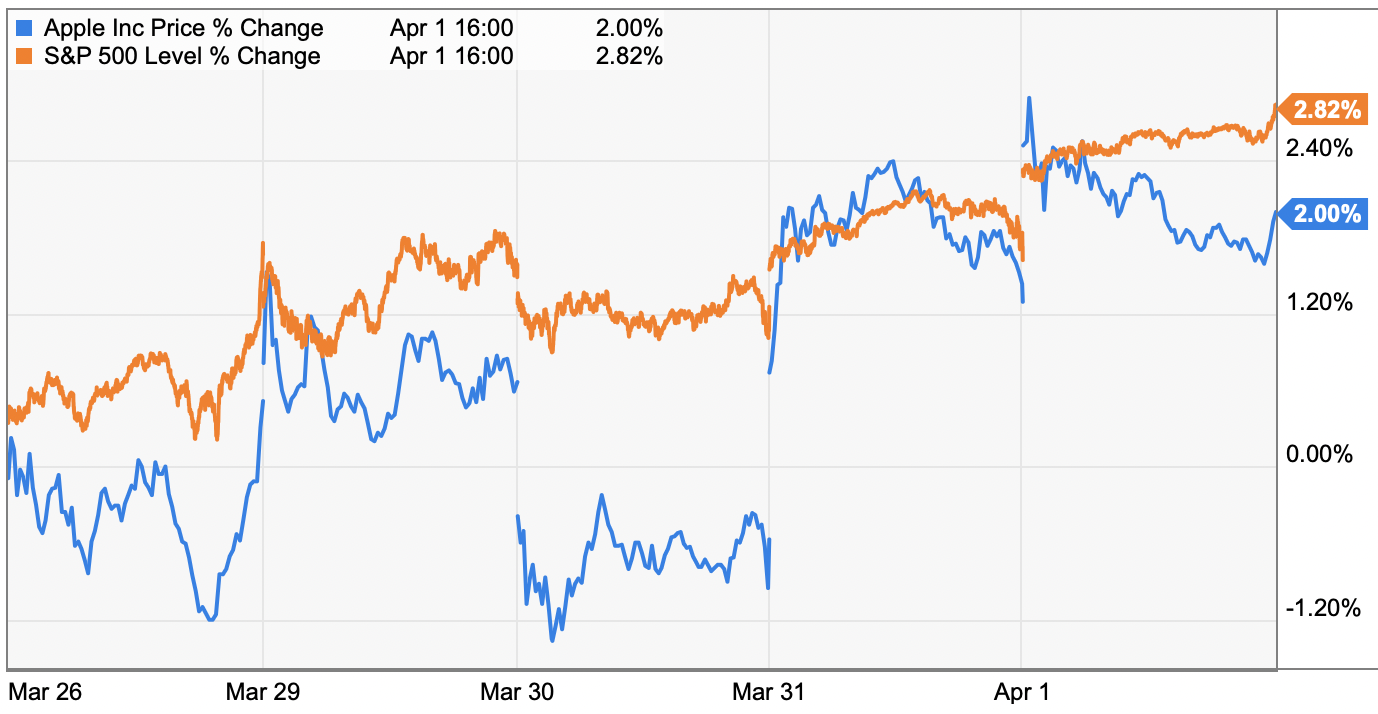 Disclosure: Although I am now an Apple shareholder (see Why I bought a share of Apple, my first), I am in no position to give financial advice. Don't blame me if you drain your IRA doing something you read about here.
See also last week's trading strategies.