But Windows still attracts more nasties in three average days than MacOS did in its worst year.
From "macOS malware development surged by over 1,000% in 2020" posted Wednesday by Atlas VPN:
The development of malicious software for Apple's desktop operating system macOS spread like wildfire in 2020... According to the Atlas VPN investigation, the development of macOS malware surged by 1,092% in 2020. To be exact, 674,273 new malware samples were found in 2020, when there were only 56,556 samples detected in 2019...
Even though macOS malware development surged to record-highs, hackers still abuse Windows users much more often.
Data shows that a record-high of 91.05 million new Windows malware samples were discovered in 2020. In other words, cybercriminals developed an average of 249,452 threats per day.
Cue the charts: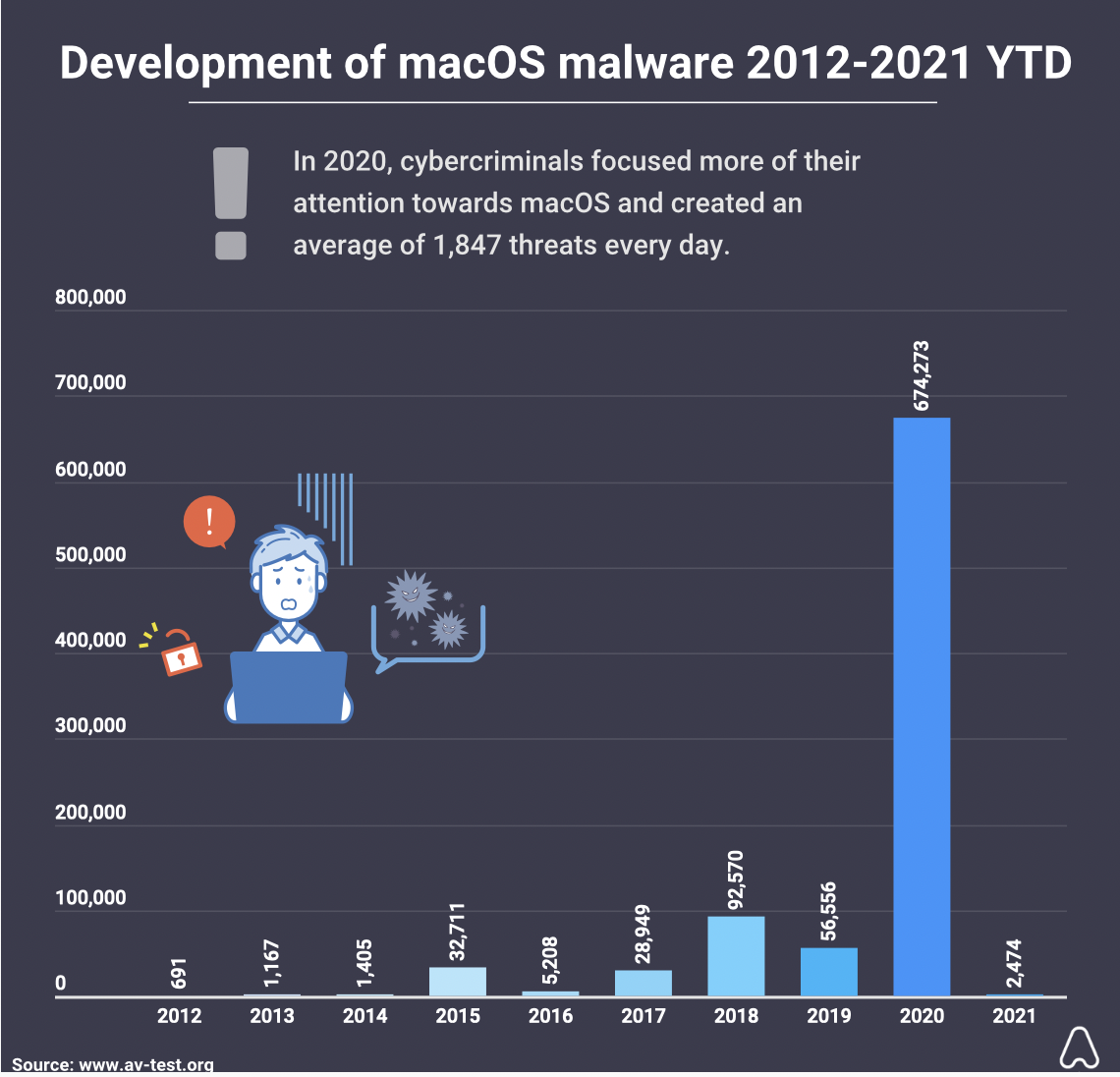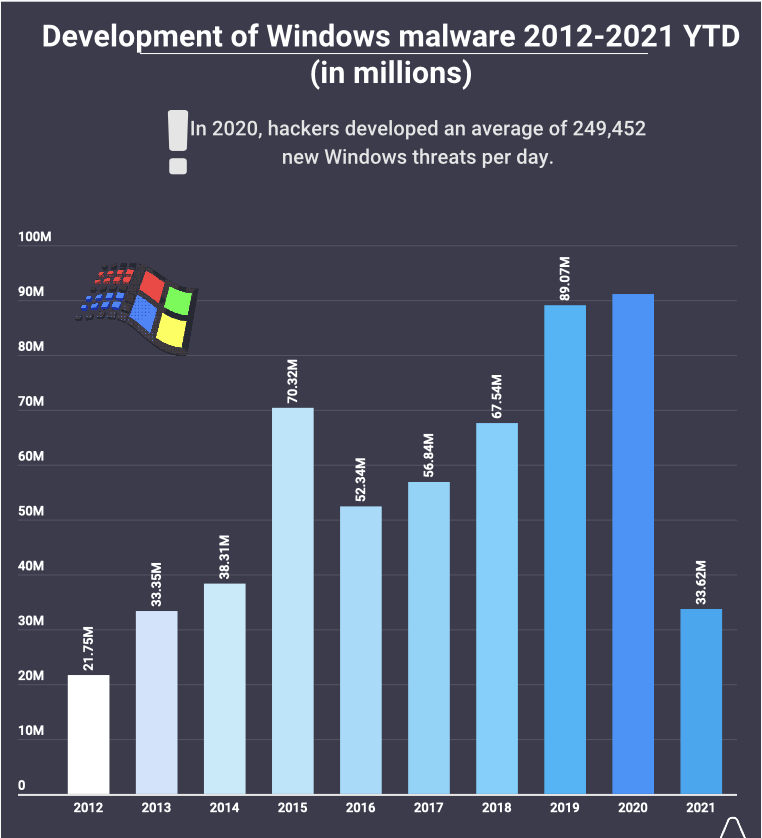 My take: The two platforms are hard to compare in one chart because the scales -- despite MacOS' 2020 spike -- are still so different.