Results like those Apple delivered Wednesday tend to favor the congenitally bullish indies, but this time pros took 3 out of the 4 top spots.
A tip of the hat to:
Independent Gary Morton, who bet on a blowout and was proved right, scoring first place finishes in the top and bottom lines. This was his second win in three quarters, for which he takes home another free year of Apple 3.0 (now a $200 value).
A wag at the finger:
Wedbush's Daniel Ives, who bet low — inexplicably, given his perennially Street-high price target — and was punished for his efforts, coming in dead last. Ives was our guest Saturday in a subscriber-only ask-me-anything Zoom. We should have asked about his dismal estimates.
Below: The full list of analysts, sorted by the top-and-bottom lines, with the pros in blue and the amateurs in green.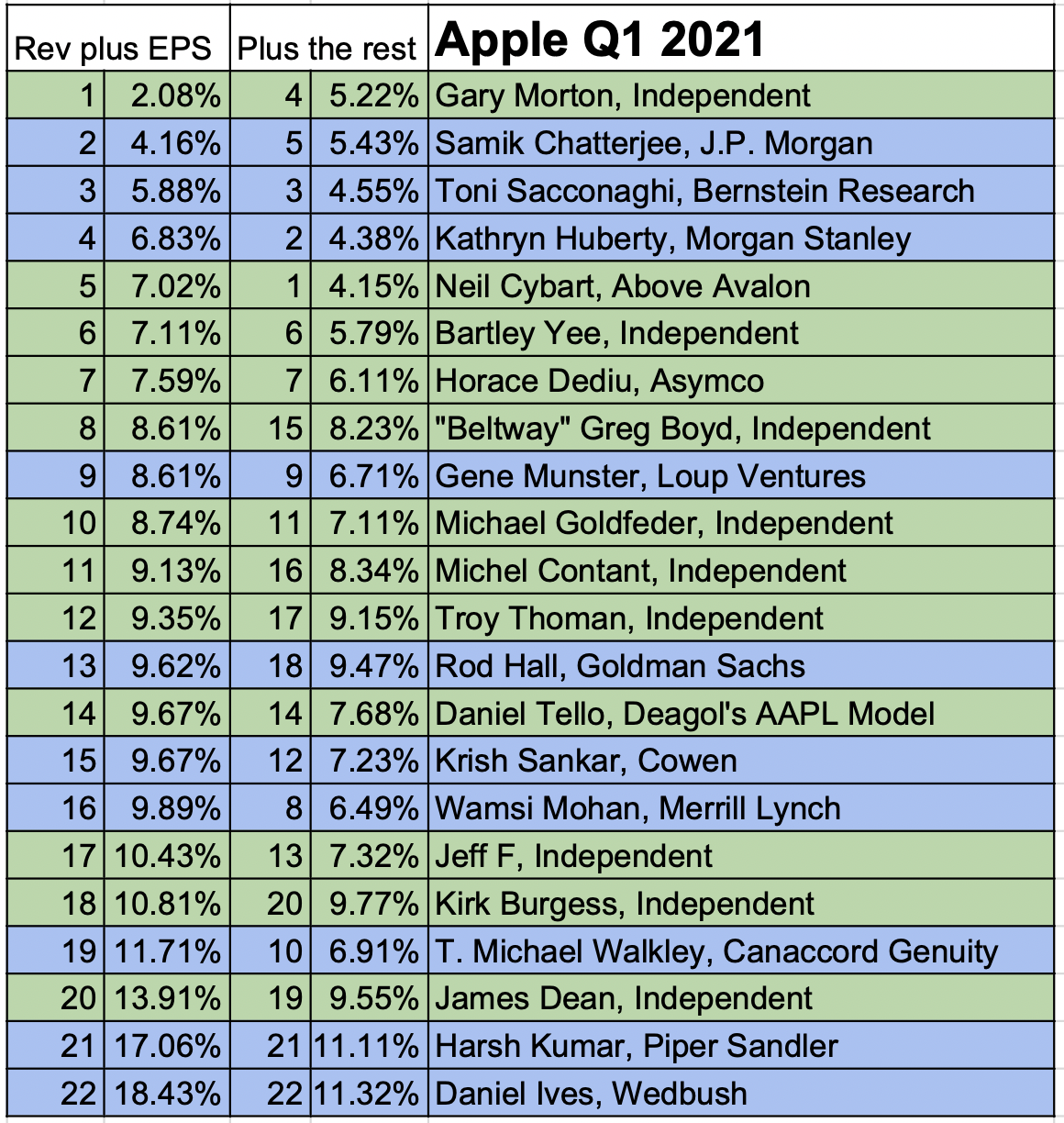 Finally, a color-coded spreadsheet that shows — in each category — best, second-best, and third-best estimates (in bright and dull green) and worst, second-worst and third-worst (in bright red and pink). Corrections appreciated.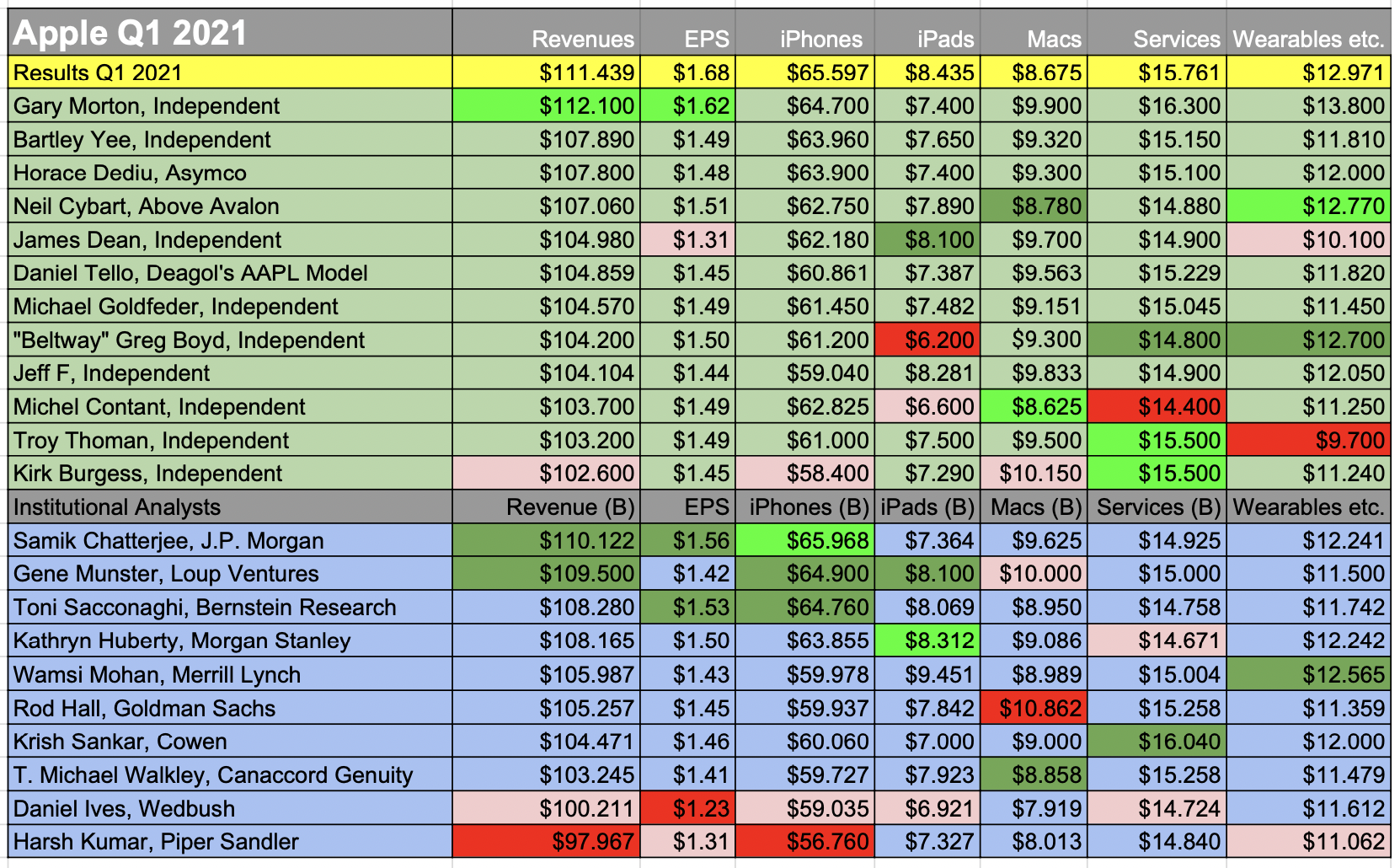 Click to enlarge.
See also: