Apple didn't offer Wall Street any formal guidance last quarter, so the analysts' best guesses are the best we have.
The professionals I've heard from so far expect Apple to beat last year's Q1 results in every category — by roughly 13% on the top and bottom lines.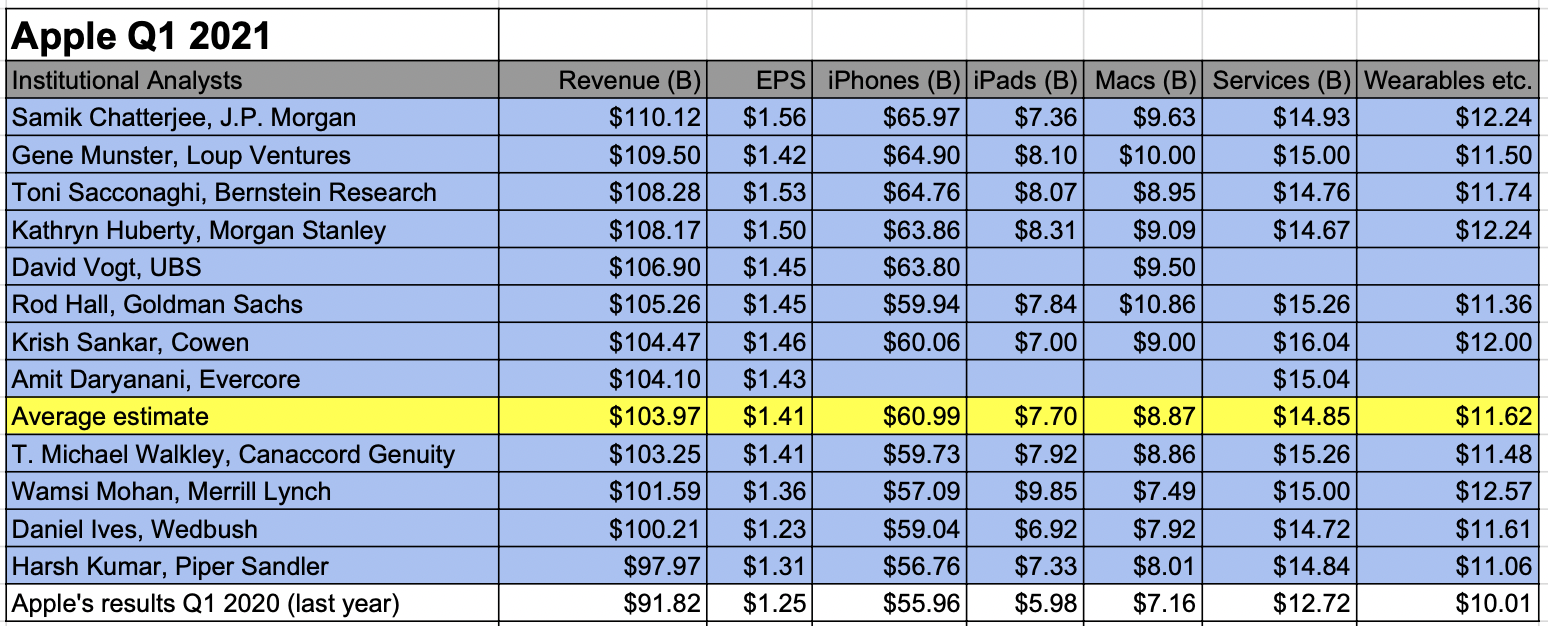 Click to enlarge. Corrections appreciated.
Full spreadsheet — including indies — Thursday morning.