If you thought it was the model with the longest wait times you, would have been wrong.
From Counterpoint Research's "iPhone 12 Becomes World's #1 5G Model Within Two Weeks of Launch" posted Monday:
The iPhone 12 became the world's best-selling 5G smartphone model in October despite a delayed launch, which resulted in only two weeks of sales during the month. The iPhone 12 Pro, which was also launched alongside the iPhone 12, was the second best-selling 5G model for the month, according to Counterpoint Research's monthly Market Pulse Service. The iPhone 12 and 12 Pro together captured close to one-fourth of the total 5G smartphone sales in October.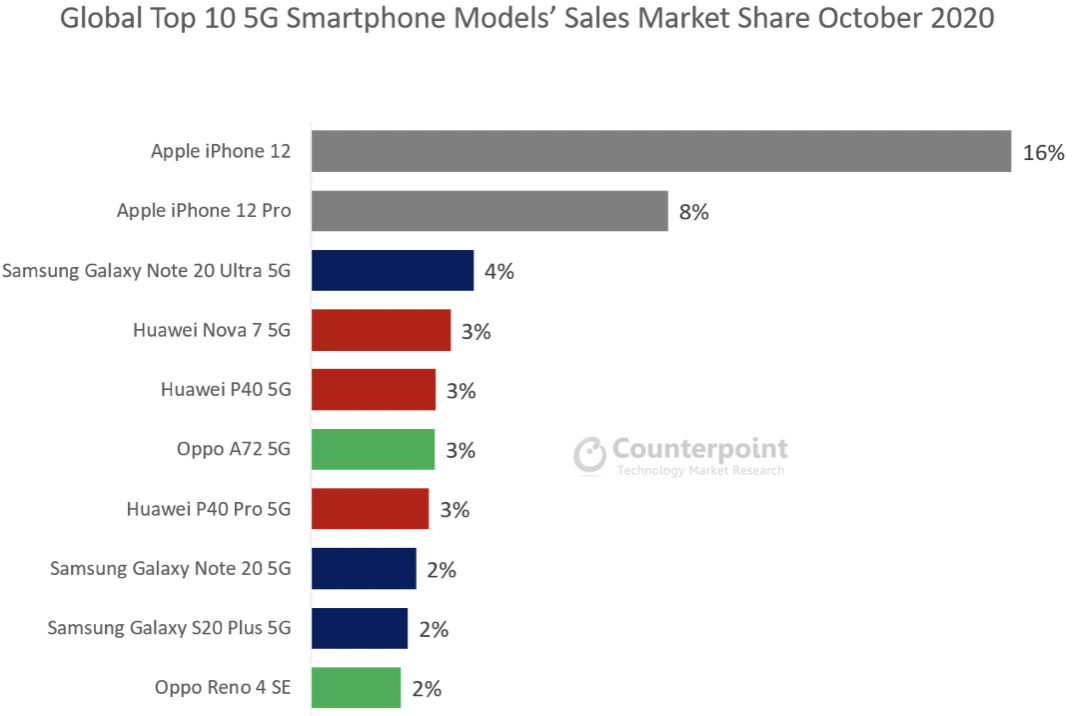 My take: So much for all those analysts who spent October tracking shipping dates for the iPhone 12 Pro.