Analyst Katy Huberty's new bull case target is $201. Her bear case $77.
From a note to clients that landed on my desktop Wednesday:
Our $144 price target is sum-of-the-parts driven. We apply a 5.5x EV/Sales multiple on Apple's Product business (iPhone, iPad, Mac, and Wearables) and a 13.6x EV/Sales multiple on Apple's Services business, in-line with their respective peer groups. This results in an implied 7x target FY21 EV/Sales multiple and ~32x target EV/FCF multiple, a 7% premium to consumer and technology platform peers.
Cue the chart (click to enlarge):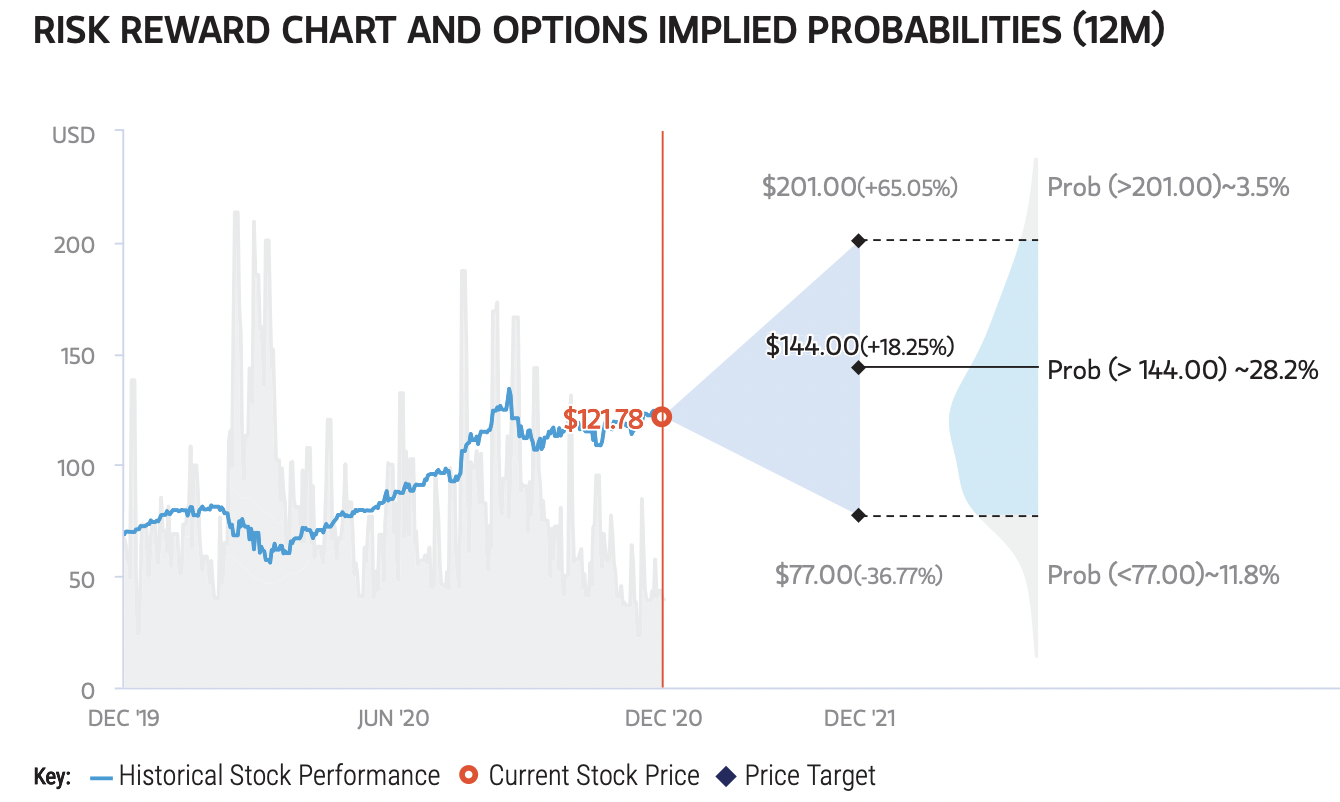 Maintains Overweight rating, raises price target to $144 from $136.
My take: Where Katy Huberty goes, others will follow.